Our meal planning app

makes Low FODMAP easy Get Started

10 day money back guarantee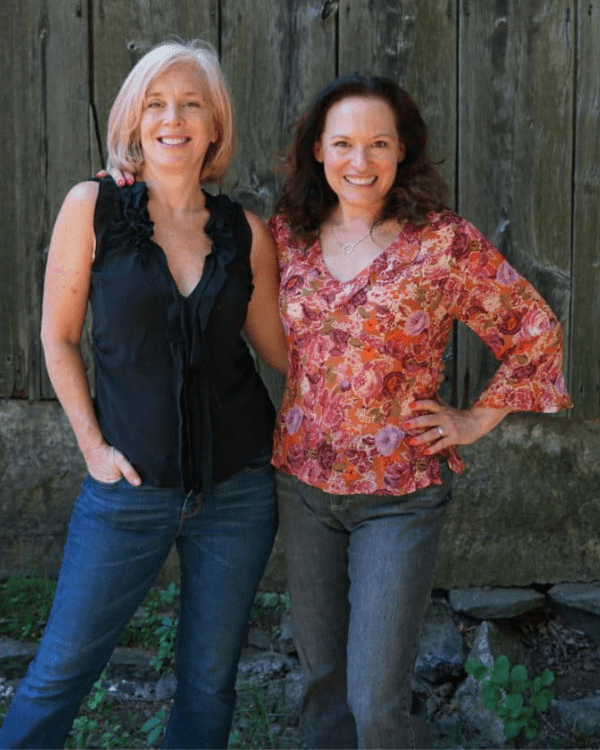 The low FODMAP diet is a life-saving game changer for many – but it requires you to pay close attention to what you shop for, cook, and eat. That's why Real Plans and FODMAP Everyday® joined forces to bring the low FODMAP community the tool you've been asking for… a low FODMAP meal planner with the largest, most reliable and delicious low FODMAP recipe collection available anywhere!

We are committed to helping you THRIVE as you integrate the low FODMAP diet into your life. Join now and get all of our original kitchen-tested, compliant recipes (750+!) in the the most user-friendly meal planning tool so you can – plan, shop, cook and enjoy with ease!
—Dédé Wilson and Robin Jaffin, Co-Founders, FODMAP Everyday®
Fully adjustable meal planning.
At home or on the go from any device. Customize your plan for exactly how and what you want to eat.
Start Planning
Ready to make low FODMAP meal planning as easy as pie? Low FODMAP pie that is!
When you subscribe, you'll come into a special FODMAP Everyday® staging area, where you'll set up your Low FODMAP meal plan. You can choose how many breakfasts, lunches, and dinners you'll want to plan — and if you want some meals to create and make use of leftovers! Or you can choose one of our customized meal plans. We take all the guesswork out for you.
You'll then be able to customize your FODMAP Everyday® menu with any extra ingredients you may require and leave out the stuff you don't. Need to go dairy-free? Or want to go all plant-based for a couple of weeks? Allergic to eggs or nuts? No problem—you can remove them from your meal plan too. Customize as needed… though you must remain within the basic low FODMAP guidelines.
The options are endless, but you can also keep it simple and just stick with the system defaults, which we carefully designed based on a typical meal prep schedule.
Finally, let the system do the heavy lifting and get you off to the store in a flash. Generate an automated shopping list based on your meals, check off items you already have in your fridge or pantry, check out the Spoonful App or FODMAP Everyday's Shopping Lists for the right low FODMAP version of any product and even add a photo of a specific ingredient, so you'll never again forget (after reading 12 different labels) which brand of Dijon mustard is the Low FODMAP compliant one.
I couldn't have done Low FODMAP without RP! The food has been soooo good, easy to prep and cook. Real Plans is my new best friend.
– JEN
Savvy shopping
Our mobile grocery list saves you time, money & food waste by making sure you only buy what you need.
Hate shopping?
We've teamed up with Instacart and Amazon Fresh so you can get your groceries delivered and skip the store.
Get Started
Hate shopping?
We've teamed up with Instacart and Amazon Fresh so you can get your groceries delivered and skip the store.
Get Started
Delicious, compliant Low FODMAP recipes
How the Real Plans App Works (Spoiler alert: This is the tool you've been waiting for! Heck, this is the tool we've been waiting for!)
FODMAP Everyday® and Real Plans have been working hard all year together to bring all of our recipes in front of our readers on their meal planning platform so that you can now plan, shop and prepare an endless combination of low FODMAP compliant dishes with ease. Every time we put out a survey and asked what tool you wished you had, a meal planner with all of our low FODMAP recipes was at the top of your list. So finally we found the right meal planner for you!
Loving the Real Plans resource and app on my android.
– ERIC
You do you. FODMAP Everyday® and Real Plans will do the rest.
Every recipe has been lovingly developed and kitchen tested by Dédé Wilson, co-founder of FODMAP Everyday® and lifelong professional recipe developer – and fellow low FODMAP diet follower! Robin Jaffin, the other founder, plays the very challenging role of taste-tester and quality control – a favorite task among her many duties. Together they have made sure that you will have a veritable cornucopia of delicious and safe choices when it comes to planning out your meals.
We've done all the figuring out about whether each recipe meets all the low FODMAP diet requirements for it be "Elimination Phase Friendly" – and we teach you about "FODMAP stacking" so that you make good choices when it comes to choosing side dishes – and how long you should rest your gut between meals.
No longer in the Elimination Phase? Awesome! Now you get to build the skills to move on into the Integration Phase – and you can make tweaks and adjustments to your plan as you discover which foods trigger your symptoms and which foods you can eat more generously.
Let us make Low FODMAP easy
Get Access Now
10 day money back guarantee