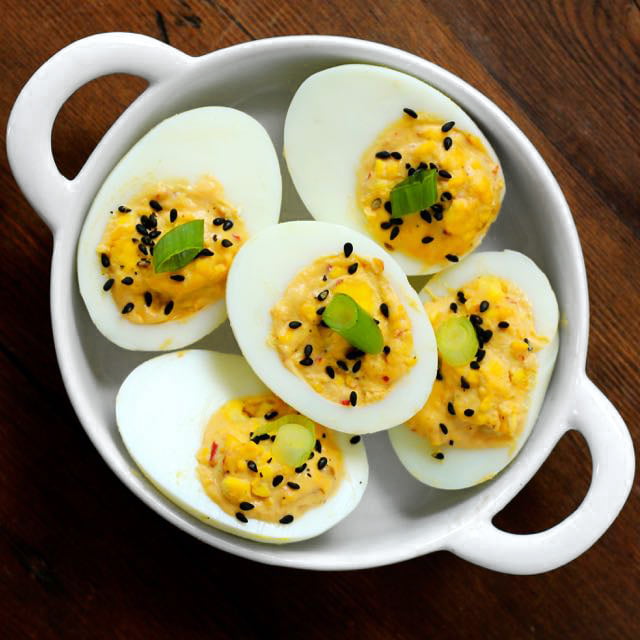 This recipe for deviled eggs begins as any does: with properly cooked hard-boiled eggs.
Make your eggs easy to peel by dropping from the fridge, straight into boiling water. In order to keep whites tender and avoid dry, chalky yolks — lower your heat to a simmer and cook eggs for 11 minutes. Shock them in ice water and store in the fridge. When ready to make deviled eggs, peel your eggs under cold running water.
If you're feeling generous, boil extra eggs and overstuff the white. Also, consider taking your spicy devils to the next level with homemade, Whole30 approved sriracha.