Juli Bauer is the fun-loving powerhouse behind PaleOMG. Her motto is "shine from within", and she creates recipes to reflect that. She loves feeling well, full of energy and confidence, and she also loves food. One cannot compromise the other, so food has to taste amazing or all the nutrition theory isn't worth it. At the same time, that delicious food needs to support us in feeling well in mind and body.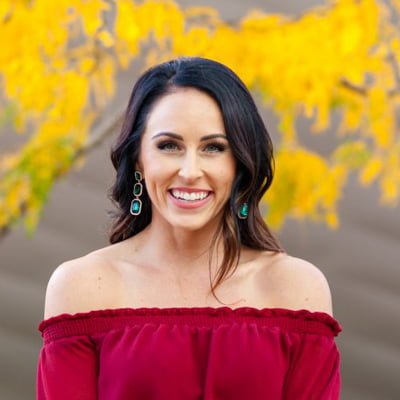 Her zest for life spills into her zest for amazing food – she has written three insanely delicious cookbooks! She has almost 750 recipes in the Real Plans recipe box. That's a whole lot of tasty food. Of course there are entrees, but PaleOMG also has a whole lot of dessert and breakfast recipes, which can be hard to figure out on the paleo diet.
With breakfast recipes like Sausage Egg Cups and Dirty Chai Fluffy Pancakes, you won't be lacking ideas on how to break the morning fast. And with goodies like Almond Joy Bars and Soft & Chewy Double Chocolate Cookies, you won't even know you've gone healthy.
PaleOMG are real life recipes and are perfect for picky eaters, as they take classic tastes and make them also good for you, like Buffalo Chicken Casserole. There's no 'weird' stuff, so if you are looking for offal or ferments you'll need to look elsewhere. Being paleo, they are also suitable for those on gluten-free or dairy-free diet with many of them also Whole30 or GAPS.
If you want recipes that make you feel amazing and also please the whole family, even your picky eater, then you'll love having an additional 700+ recipes in your recipe box and meal plan that makes eating healthy that much better – easier and more fun.