Benefits of Using the Season to Eat Veggies
There are so many reasons that eating seasonally is a great way to structure your meals. One of the biggest reasons is that seasonal vegetables taste better! Yes, it really is that simple. Food that is ripened by the sun and harvested in season has a much better taste. 
Another benefit is that often it's cheaper and more environmentally friendly because they produce comes from local growers. The less the vegetables have to travel, the lower the costs. It also has a much lighter impact as there aren't the same trucking, shipping, or flight routes required to get the vegetables where they need to go. 
Knowing that is the case, it shouldn't come as a surprise that vegetables eaten in season are also better for you as they have higher nutritional value. The longer vegetables are stored the more nutrients are lost – so eat them while they're fresh!
Top 5 Summer Veggies to Use in Your Meal Plan
If you're in the midst of making your summer meal plans, here are some of the veggies you can add that will great flavor – and health benefits!
Cucumbers
If you ask most people they'll certainly say there isn't anything better than a cucumber straight off the vine in summer. Cucumbers are low in calories and a great vegetable to help you stay hydrated and get in some Vitamin K.
Peel and dice your cucumbers with fresh tomatoes and toss with olive oil and a splash of balsamic or sherry vinegar for a simple, fresh salad. Spice some chicken with Greek flavors and grate your cucumber into plain yogurt for a tzatziki sauce. On small slices of pumpernickel bread, spread cream cheese that has been mixed with dry ranch dressing and then top with thin slices of cucumber.
Tomatoes
Gorgeous, red tomatoes hanging ripe on the vine are a hallmark of summer. Great for increasing your lycopene intake and a source of Vitamin C, make good use of these summer gems by trying these meal ideas.
Let's be honest – tomato soup is a classic summer fare and adding bacon makes it even more delicious. Want to impress with your backyard bbq? Whip up this mix of roasted mushrooms, tomatoes, and asparagus. Make BLT's! These taste even better when you're using thick-cut fresh tomatoes. Slowly cook the tomatoes with some garlic and olive oil until they break down for a delicious marinara sauce. Blitz tomatoes with onions, jalapenos, and lime juice for a homemade salsa that rivals anything store-bought. 
Peppers
With Vitamins A, C, folic acid, and fiber all being found in peppers, you're really getting a bang for your nutritional buck when you add these to your diet. There are a lot of different types of peppers so feel free to experiment until you find the ones you like. 
Stuffed peppers are a quick and easy meal idea; simply add your favorite filling to a green, red or yellow pepper shell and bake. Make shredded pork or chicken and mix in some mild and/or spicy peppers. 
Jalapeno jelly? Why not!
Okra
Okra is an often underappreciated vegetable because it can take on a bit of a slimy texture depending on how it is cooked. But, it's also got a high fiber content and plenty of antioxidants so your body will thank you for including it in your diet! Make it work for you with these recipe ideas.
Gumbo! A classic Louisiana dish, okra features prominently in this dish. Middle Eastern Bamia or okra stew is a cherished recipe across this part of the world. You could always pickle it too and eat them just like dill pickles!
Eggplant
For getting fiber and B6 into your diet look no further than the eggplant. In fact, the combination of nutrients in eggplant help promote heart health. Get this tasty vegetable in with one of these great meal ideas. 
Give our eggplant torta a run – even if you aren't paleo, you'll enjoy the delicious flavors. Or rethink pizza with this eggplant flatbread with prosciutto and arugula. Slice eggplant like french fries, and bake into eggplant fries. Drizzle with honey for an Andalusian treat! Roast an eggplant, scoop out the flesh, and use it like meat for recipes like meatballs.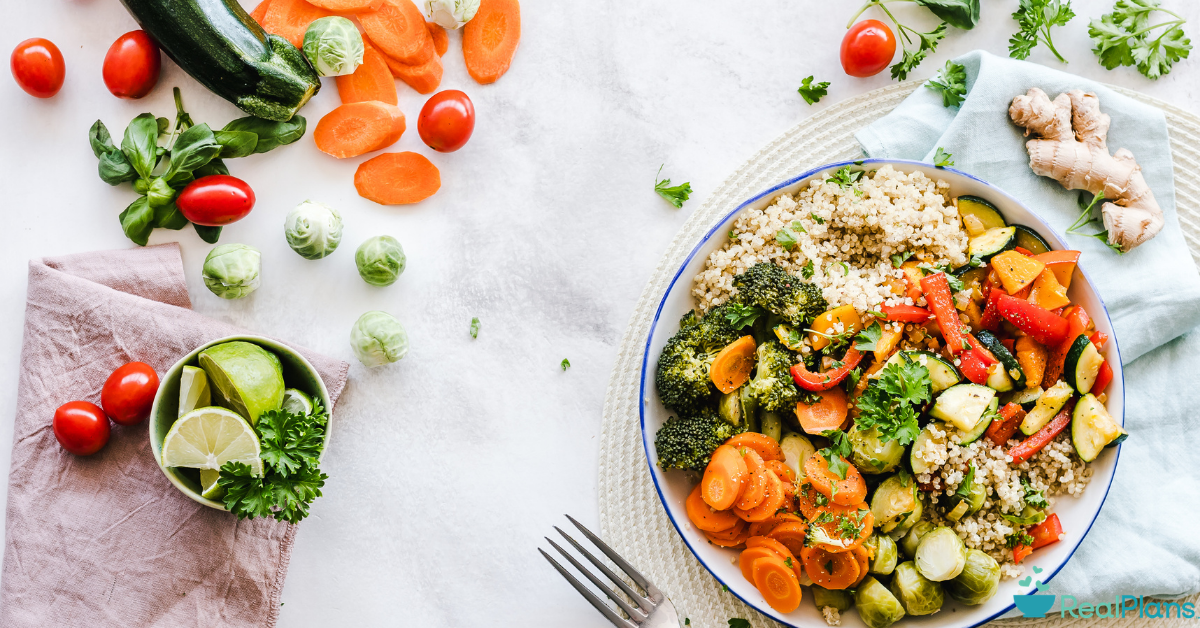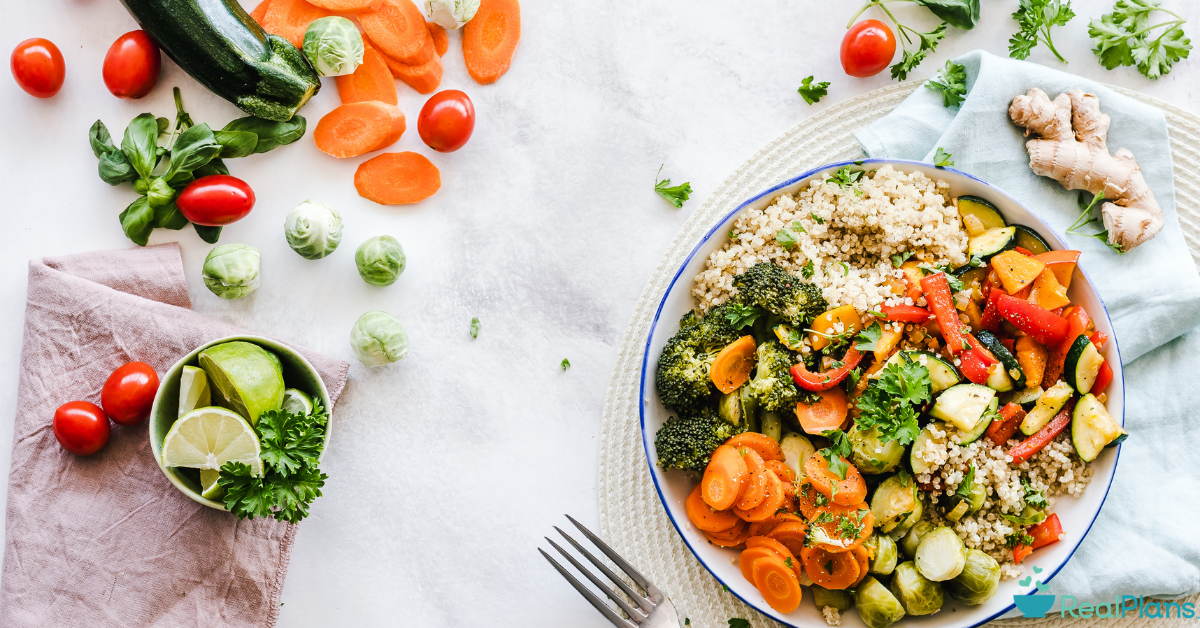 How to Easily Incorporate Veggies in Your Meal Plan
These are just a few of the ideas you can use to make your meals more interesting while taking advantage of summer vegetables. A few other ways include:
Cutting up fresh veggies that can be eaten raw and having them on hand in your refrigerator.

Making a summer stir fry using what's in season.

Cubing produce and mixing up a marinade to grill. 

Pickles! You can pickle anything, not just cucumbers. Try green beans or okra. 

Salads. This might be obvious but it's a great way to use what's fresh and in season. Cut up everything individually and let each person mix and match their own bowl.
Conclusion
When it comes to eating your summer veggies, the tips and recipe ideas above will help get you started! Don't forget to utilize our real plans app to save yourself time (and money). We've got you covered from planning to cooking!