Our meal planning app makes real food easy
Get Started
10 day money back guarantee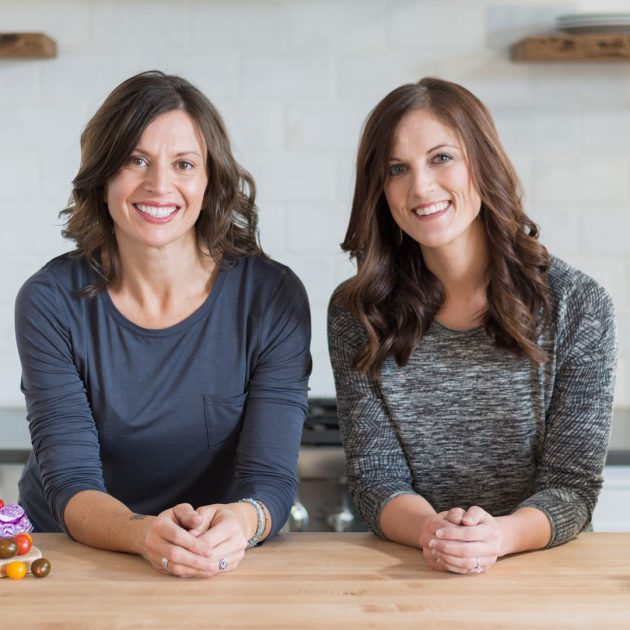 Real Plans is the meal planning system we've always dreamed of creating for our readers and clients. It's 100% customizable, easy to use and preloaded with thousands of delicious real food recipes to fit any way of eating. Real Plans can even help you navigate meal planning when special diets and picky eaters are part of the equation. In just minutes you can plan an entire week of meals and print out a grocery list to take with you to the store. It really can't get any easier than Real Plans.
—Jess & Stacie, The Real Food Dietitians
Fully adjustable meal planning.
At home or on the go from any device. Customize your plan for exactly how and what you want to eat.
Start Planning
Fail to meal plan = plan to fail?
Nothing sets you up for failure when it comes to healthy eating more than failing to plan. When people ask us what our #1 piece of advice is when it comes to healthy eating our answer is always meal planning.
No matter what diet or eating style you follow, one thing remains constant: life. And life gets busy as you already know. And when life gets busy usually the first thing to go is meal planning and thus healthy eating. And thus the spiral begins.
Fun fact about us: Before we became the bloggers and recipe creators behind The Real Food Dietitians we had an online meal planning subscription service. That business lasted just three months before we, self-proclaimed meal planning pros, burned out on meal planning.
Not only was it tedious and time-consuming to create a meal plan and grocery list each week we also struggled with the fact that it was hard to create a plan that would meet everyone's unique dietary and lifestyle needs. In other words, the meal plans were so static and rigid that they were sometimes unrealistic, especially when life got really busy.
But that's not the case with Real Plans! Real Plans lets you call the shots. You can plan as many meals a week as you need, whether that's 21 or 4, while customizing the menu for your unique eating style or food preferences. And you can do it all in just minutes each week.
Ditching the task of creating static meal plans for our readers and partnering with Real Plans was a no-brainer and one of the best decisions we've ever made. But don't just take our word for it, see for yourself why Real Plans is such a win-win in our book:
Special diet? No problem!
No matter how you eat, Real Plans has recipes for you. Whether you're looking for traditional recipes (with gluten-free, dairy-free, and GAPS options), paleo (primal, keto, and AIP options) or vegetarian fare, Real Plans has you covered.
Not exactly sure which 'box' your diet fits into? No problem, Real Plans lets you move away from the diet label and sort recipes by ingredient, season, course, cuisine, preparation time, and even ingredient cost.
Naturally, you'd expect that something this amazing would come with price – and it does – but thankfully it's super low at just $7 per month to get started. Yeah, yeah, we know – the internet is full of free meal plans but keep in mind that none of them will offer you the flexibility and time-saving convenience that Real Plans does. All for less than the price of a fancy coffee and muffin at your local coffee shop or that head of organic broccoli and red bell pepper you let go to waste because you didn't have a plan to use it. We won't even go into the take-out meals and frozen pizzas…
More than a meal plan
Real Plans is way more than just a meal plan thanks to the interactive daily timeline that tells you what to do and when.
Need to marinate some meat? Get something started in the slow cooker? Pull something out of the freezer? Real Plans lays it all out. And if you make changes on the fly, it automatically updates everything for you. It's like having a your own meal plan pro and personal chef at your side every step of the way.
With all that Real Plans has to offer it's no wonder we gave up the meal planning business! Real Plans just does it better and for a much more affordable price.
I couldn't have done meal planning without RP! The food has been soooo good, easy to prep and cook. Real Plans is my new best friend.
– JEN
Savvy shopping
Our mobile grocery list saves you time, money & food waste by making sure you only buy what you need.
Hate shopping?
We've teamed up with Instacart and Amazon Fresh so you can get your groceries delivered and skip the store.
Get Started
Hate shopping?
We've teamed up with Instacart and Amazon Fresh so you can get your groceries delivered and skip the store.
Get Started
Delicious, real food recipes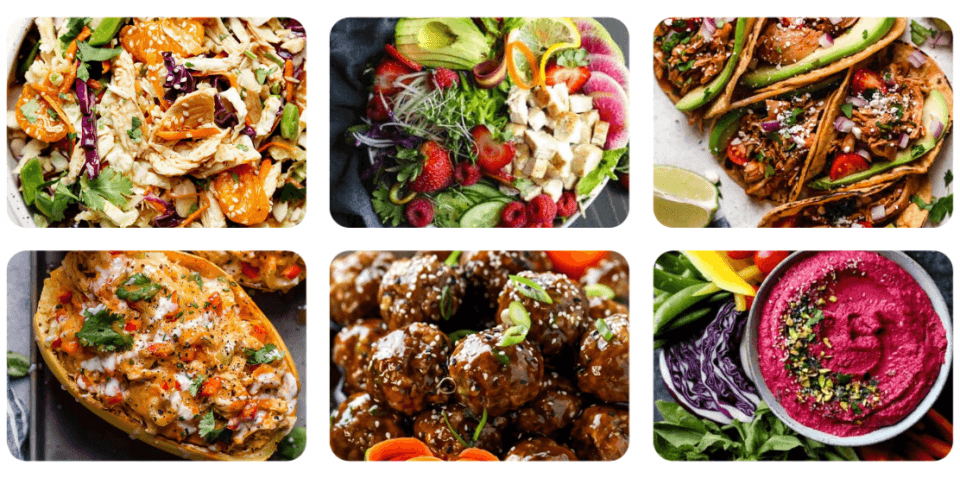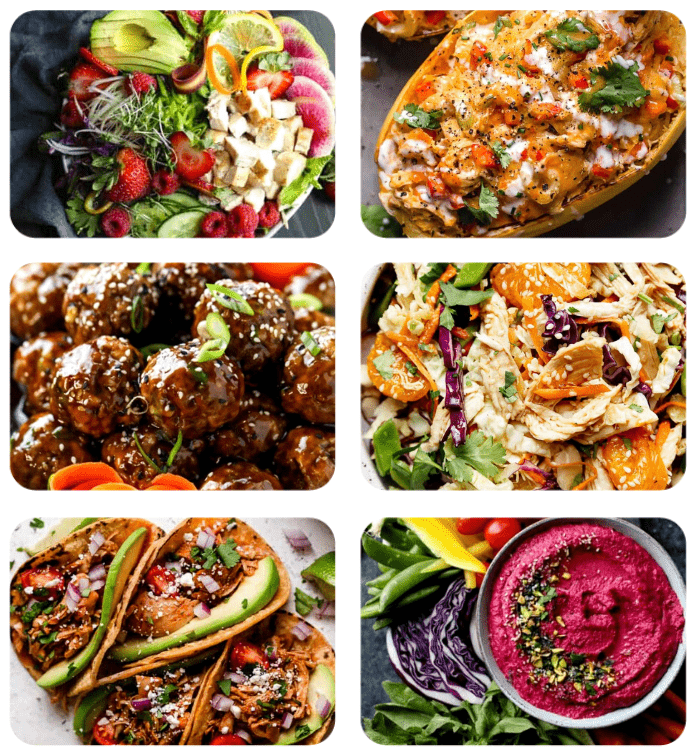 Even more reasons to love Real Plans
Once you've got your meal plan the way you like it, Real Plans automatically generates a shopping list that you can access on your mobile device or print to take along. Before you hit the store you can check off items you already have in the pantry or fridge so there's no waste or you can add other items as needed (dog food, trash bags, paper towels, you name it). We know that your time is precious so your shopping lists group items according to how they're found in the market to make your trip as efficient as possible.
And don't forget, you'll have over 1500 nourishing real food recipes at your fingertips which means you'll never get bored. Easily sort recipes with filters like season, diet type, ingredient, time to prepare and more. Want gluten-free Asian recipes without mushrooms that only take 20 minutes to prepare and needs to feed 8? Yep, you can do that with Real Plans. For an extra $1 a month, you can access over 225 of our most-loved healthy recipes right from your Real Plans account.
If you're still on the fence, just know that based on our own personal experience using Real Plans that it is by far the simplest yet most comprehensive and affordable custom meal planning solution out there.
Easily meet all your dietary preferences and restrictions, feed a family of 6 or a single person, and get all the steps you need to get in and out of the kitchen faster while saving money and reducing food waste at the same time. Give us a try and see for yourself why our #1 hack for healthy living is meal planning with Real Plans.
Loving the Real Plans resource and app on my android.
– ERIC
Let us make your life easier.
Get Started
10 day money back guarantee