Paleo Meal Plans made
smart, tasty, & easy!
GET MINE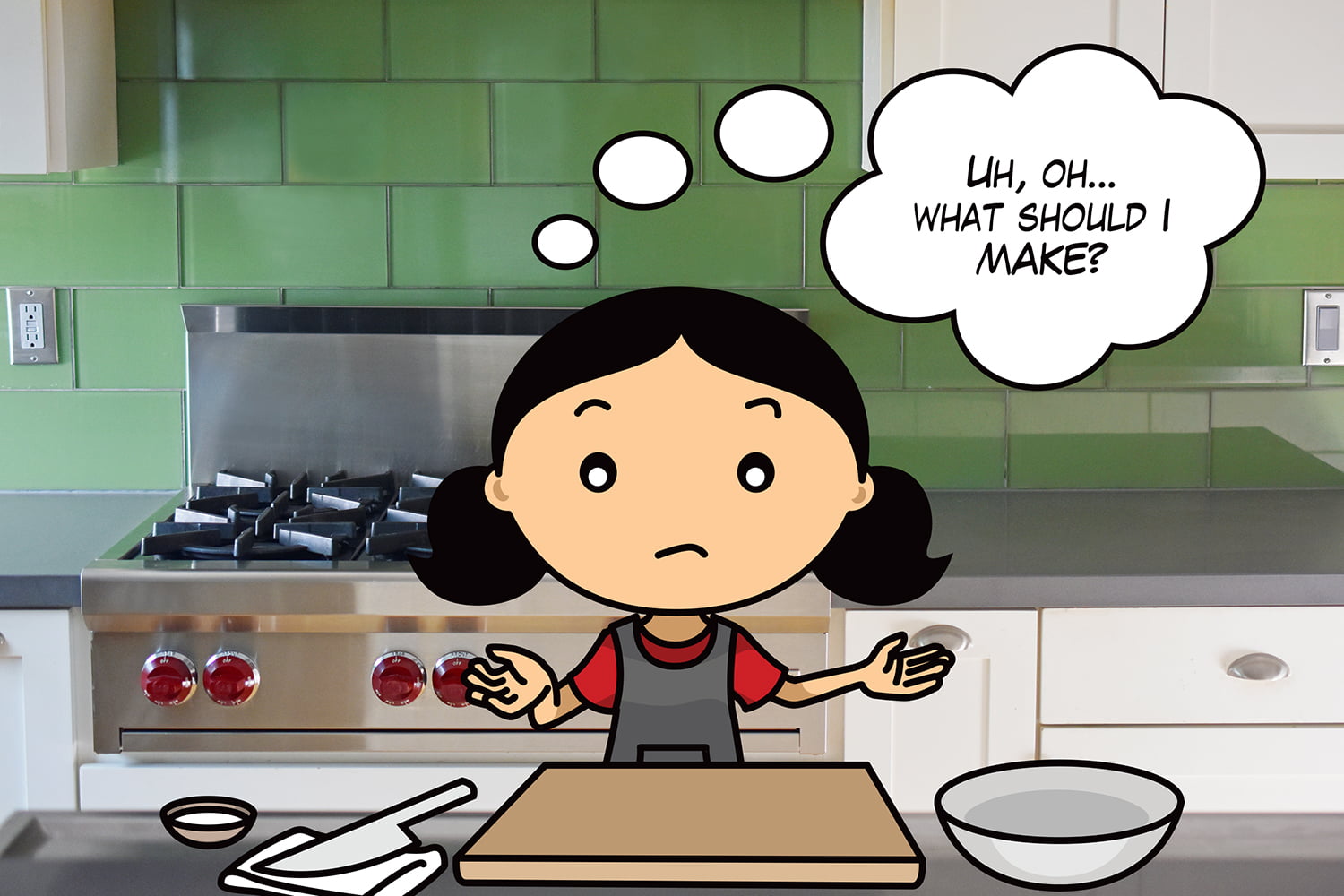 Let's face it: cooking healthy dinners on a consistent basis is tough. We all know we should do it—and we want to do it—but it's not always easy to pull off in the real world. It takes commitment, diligence, and planning—and who has time for that? In our household, with two working parents and a couple of rambunctious kiddos, the struggle is real, people.
Sadly, as my regular readers know, I'm terrible at meal planning. Ad hoc cooking is much more my style—which is great when I have a fully-stocked fridge and all the time in the world.
Which, unfortunately, is never.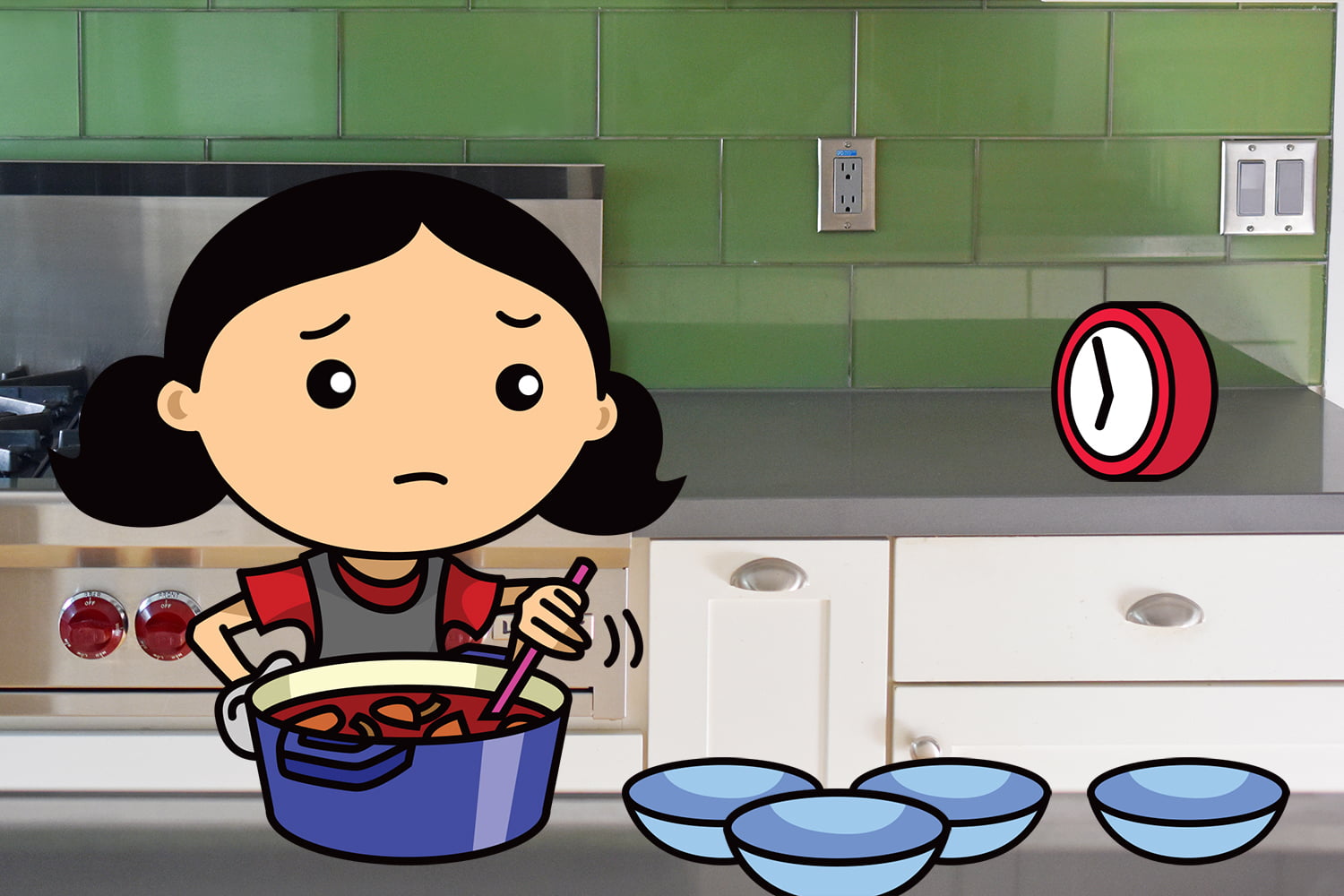 Over the years, I've tried a bunch of different meal planning tools—from Paleo meal plans in cookbooks to static PDF worksheets that I've grabbed online. But I found that none of 'em gave me the flexibility I need to adjust on-the-go: to swap out ingredients that I don't (or can't) eat, discard dishes I don't like, or pick recipes based on the stuff I actually have in my house. In the end, these meal plans were just someone else's rigid and unyielding idea of what I should make and eat.
But then, a few months ago, I found Real Plans. And suddenly, meal planning has become not just doable, but easy, flexible, and life-changing. Real Plans is a crazy-awesome whole foods meal planner that's helped us plan, make, and enjoy home-cooked Paleo meals every night—all without the stress and panic that used to accompany my desperate nightly scramble to get food on the table. Plus, if you want nutrition information for any recipe—that's included!
In fact, Real Plans made such a huge difference that I decided to partner with its creators, Antony and Emily Bartlett, to offer hundreds of Nom Nom Paleo recipes on Real Plans!
How it Works
1
Tell Real Plans about you and your diet preferences.
2
Adjust your custom meal plan for this week's schedule.
3
Head to the store with a perfectly planned grocery list.
4
Cook nourishing Nom Nom meals with friends and family.
5
High-five and eat delicious food with other Nomsters!
Okay—here's the scoop:
A few months ago, I happened to meet Antony and Emily at a party down in Los Angeles, and learned about Real Plans for the first time. I'd already been a fan of Emily's blog, The Holistic Squid, and the three of us immediately hit it off—not just because we share a similar sense of humor and passion for real food, but also because we each run family businesses committed to helping folks get off their butts and actually cook in the kitchen. When Antony and Emily shared with me that they'd been obsessively refining an insanely powerful and dynamic meal planner, I couldn't wait to check it out.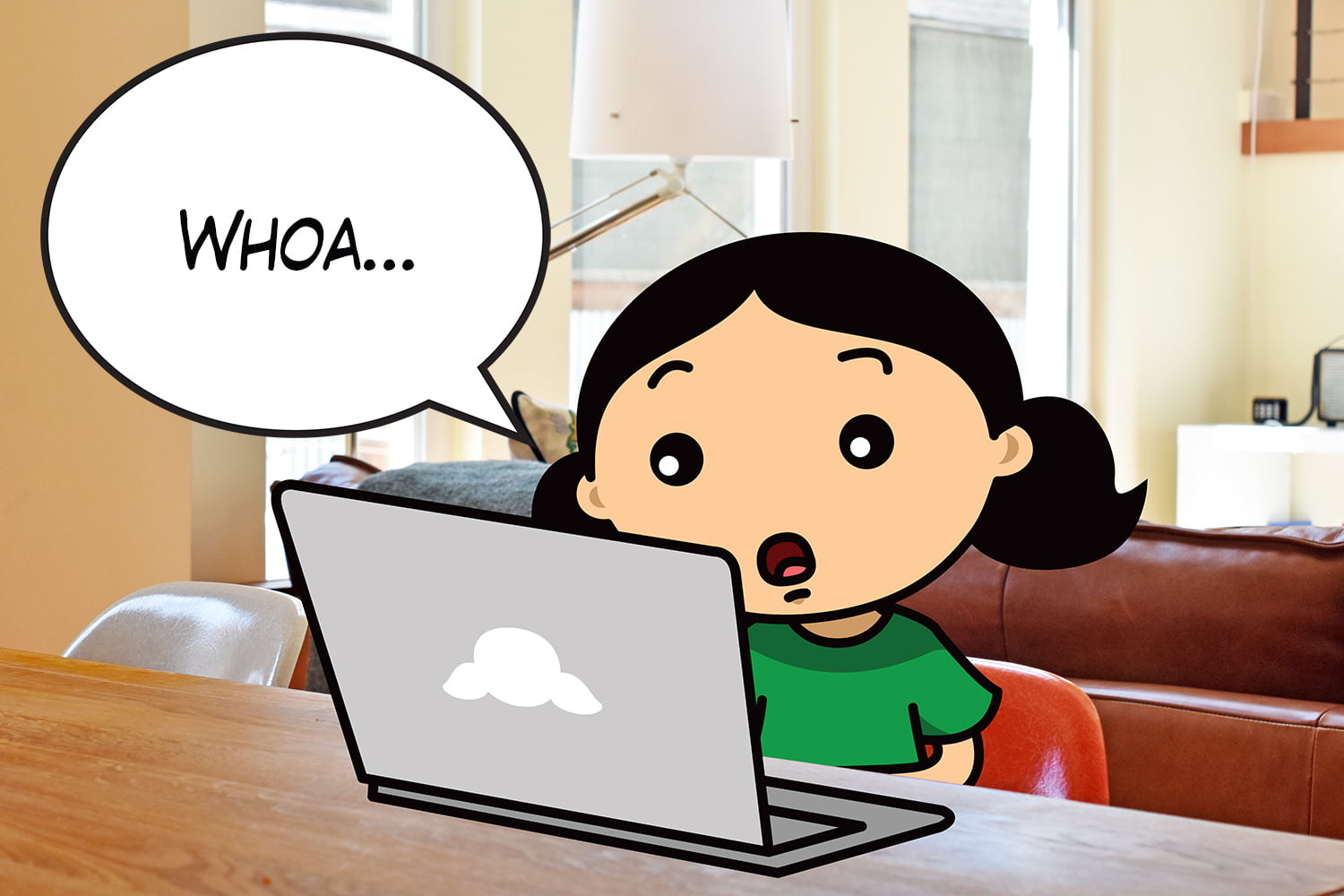 I started test-driving Real Plans as soon as I came home from that fateful trip to Los Angeles. Immediately, I was struck by its flexibility and foolproof recipes. No matter how busy my week was, I could easily use Real Plans to pull together a complete meal plan, shopping list, and detailed cooking timeline for all our dinners. Even when real-life intruded and threw a monkey wrench into my plans, I found I could easily swap out a recipe—and the shopping list and timeline automatically changed to accommodate it. It was amazing. Simply put, for the first time ever, I had a super powerful meal planning tool that actually streamlines the process of getting food on the table.
Needless to say, after playing around with it, I knew I wanted to add my recipes to the Real Plans collection. After all, many of my longtime readers (perhaps even you!) have been asking us for a meal planner for eons, but we never had the bandwidth or technical know-how to pull off a truly awesome one. Plus, I've always been reluctant to form partnerships with meal planning services, because until now, nothing has wowed me. I have a strict policy of recommending only those products I truly love and use myself. But with Real Plans, Antony and Emily developed something that blew my socks off.
Seriously: watch this video if you don't believe me, and see Real Plans in action.
No, Real Plans isn't free, but it's well worth it—and I'm not saying this just 'cause I'm a partner and affiliate of Real Plans. Subscriptions start at $7 a month and you won't just be getting a meal plan.
I mean, a meal plan is great, but you're also getting a carefully thought-out (and totally dynamic) timeline and shopping list. The timeline changes with each recipe you add or delete, and tells you when to thaw/soak/prep ingredients and any other tips and tricks you need to know about preparing each dish.
The shopping list is pretty awesome, too; rather than being a static PDF, it categorizes everything based on how you typically shop a supermarket. (For example, all the produce, spices, and bottled goods are all grouped together.) You can then check off anything you already have in your kitchen, add anything else you want to add to your list, and then take it to the store. Real Plans allows you to print, email, and open your shopping list on your smart phone.
Of course, the plan itself is the main feature. It also comes with over 1500 fool-proof real food recipes (including over 300 of mine, too—if you add the optional Nom Nom Paleo package for $1 a month), all carefully tested in the Real Plans kitchens.
Attention, control freaks: another way to use Real Plans is simply to clear the entire week and pick your own entrées and sides from the Recipe Box! You can easily find a recipe to suit any occasion or taste using the clever filtering system.
When it comes to meal planning, it doesn't get any easier for Paleo eaters—or those of us with even more restrictive diets due to allergies or other health concerns. Real Plans allows you to exclude whole food groups (like shellfish or nightshades), and gives you the option to exclude specific ingredients, too. And then…PRESTO! You're presented with a complete weeklong meal plan—totally customized according to your specific dietary preferences. (Update: There's now a filter for AIP recipes as well!)
Of course, if you're happy cooking by the seat of your pants, or you're already a master meal planner, just keep on rockin' it. But if you're like me, and need a digital kitchen fairy to help keep dinner on track, Real Plans just might be your saving grace!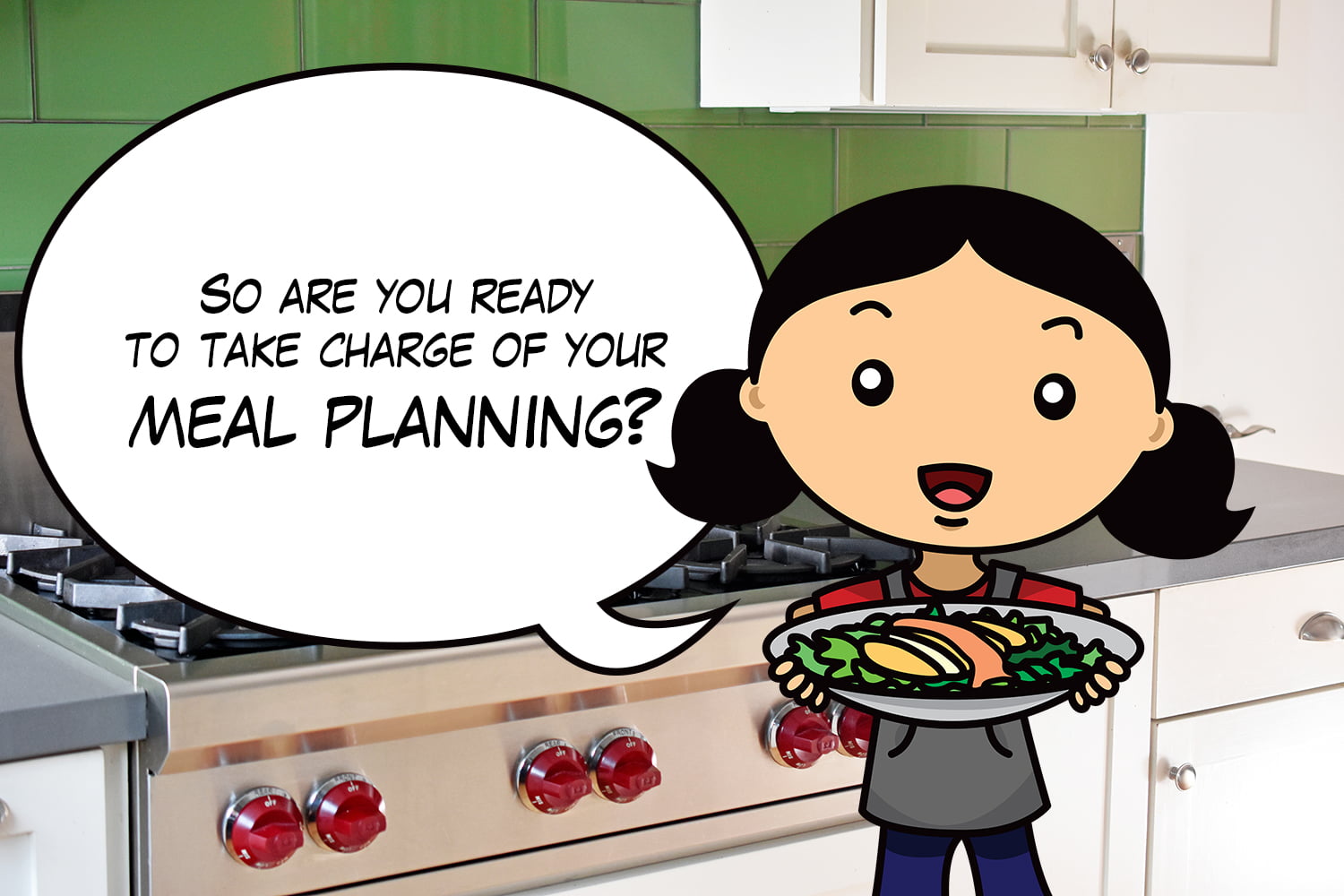 Let's do this!
When you sign-up you will get a Real Plans subscription AND over 300 delicious Nom Nom Paleo recipes.
30 day no hassle money back guarantee for all Nom Nom Paleo products purchased on this website.
All subscriptions billed and renewed until cancelled. You can cancel at any time.
Get unlimited access to:
Personalized weekly meal plan
Adjustable portion sizes
Access to over 250 Nom Nom Paleo recipes
Renewed Enthusiasm for cooking
Live Chat Support with Meal Planning Specialist
Automatic shopping list
Recipe Importer
Flexible schedules to suit your week
IOS and Android Mobile Application
Multiple customizations to suit YOUR food freedom
Testimonials
Thank you Michelle for finding this great partner for me. I truly recommend Real Plans for AIP.
Thank you! it's really awesome – I love it. easy to work with, beautiful, and – of course – delicious recipes :)
Real Plans is very wonderful for me. Last week, stress put me under for days, but since I had already planned and shopped for my weeks meals using Real Plans...I KNEW what to fix and I HAD WHAT I NEEDED to stay on course with my eating.
3 for 3 this week! I think the chicken burritos were my favorite but I thoroughly enjoyed the chopped chicken Asian salad! This is great! Even my husband gave the thumbs up for repeats.
I've been using Real Plans for 2 months now and am more than satisfied with it. The support staff is friendly and competent. My cooking skills and the variety and quality of our meals has skyrocketed. I'm hooked!
I'd like to THANK YOU for the amazing tool you have created. Its not only clearly a work of love on your part- its a work of art.
I didnt invest in Real Plans for the recipes -- the technology and the "automation" were my primary drivers. But day-yam the recipes are good.
What you and your husband have done here is phenomenal! I can't wait to use it.
Michelle, thanks for sharing this. The Real Plans people are geniuses. I have tried other meal plans, but they were always missing one or more pieces of the puzzle. On first look, this does it all. I am happy and cant wait to dive in.
I love that the recipes don't take 20 ingredients you'd have to go to a special store to buy and the timeline is a lifesaver!
I'm a long time Real Plans user and LOVE it. I used to manually add a lot of NomNomPaleo recipes and I'm excited that now I can add them all!!
Last weeks traditional meal plans included mustard crusted halibut, chicken with asparagus stir fry and sweet pea soup... a busy new mom could not be happier! Thank you!
I LOVE this service! I've tried so many meal plans and none of them worked for me, but yours does!! Fresh, delicious, simple! KEEP UP THE GREAT WORK!!!!
Finally sitting down to really dig in to the software - LOVING it!! I love that I can just import a link to a recipe and it maps to all of the right fields!
As someone with many food intolerances, it is so nice to be able to tell the program ahead of time not to include those foods instead of trying to figure out alternatives.
I also want to say that I am loving this meal plan program so far and the meals are so delicious, it's been far too long since I've eaten food that is this good for me and tastes this amazing.
My family loved the Asian Chicken Lettuce Cups last night. Very close to the restaurant version.
Accommodating someone who cooks vegetarian for one, meat for three, allergy-friendly for three, heart-healthy for one, and autoimmune-friendly for one is a feat, but I think you guys have done it!
The ability to import recipes from the web and have them seamlessly integrate in the recipe box and populate fields with a simple click of the button is sheer genius!
After about a month of following the plan and stocking up on staples, I found I saved both time and money while getting truly delicious, nutritious meals on the table.