NomNom recipes in a smart meal planning app!
Get Started
10 day money back guarantee for web purchases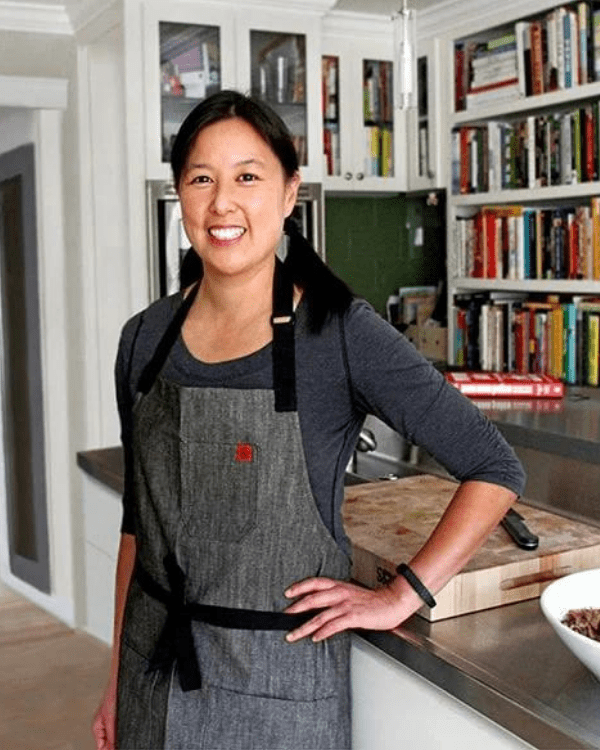 My mother was (and is) an excellent cook, and as a kid, I was her little shadow as she prepared supper each night. From her, I gained a deep, abiding love for magically transforming pantry items into mouth-watering family meals. However, I'm all about the lazy, so I'm always looking for shortcuts to deliciousness - cue Real Plans. If you're like me and need a digital kitchen fairy to help keep dinner on track, Real Plans just might be your saving grace!

Get over 300 of my favorite recipes in Real Plans, a meal planning app designed by fellow real-foodies who really get how important it is to get good food on the table every week.
—Michelle Tam, Nom Nom Paleo
Fully adjustable meal planning.
Use our app at home or on the go from any device. Customize your healthy meal plans for exactly how and what you want to eat.
Start Planning
A little while back, I happened to meet Antony and Emily at a party down in Los Angeles, and learned about the Real Plans meal planning app for the first time. The three of us immediately hit it off—not just because we share a similar sense of humor and passion for real food, but also because we each run family businesses committed to helping folks get off their butts and actually cook in the kitchen. When Antony and Emily shared with me that they'd been obsessively refining an insanely powerful and dynamic meal planning app, I couldn't wait to check it out.
Many of my longtime readers (perhaps even you) have been asking us for a paleo meal plan tool for eons, but we never had the bandwidth or technical know-how to pull off a truly awesome one. Plus, I've always been reluctant to form partnerships with meal planning services, because until now, nothing has wowed me. I have a strict policy of recommending only those products I truly love and use myself. But with Real Plans, Antony and Emily developed something that blew my socks off.
Seriously: watch this video if you don't believe me, and see the best meal planning app in action…
After about a month of using the Real Plans meal planning app and stocking up on staples, I found I saved both time and money while getting truly delicious, nutritious meals on the table.
– Felicia
Cooks for: 4

Diet: Primal

Husband is gluten free
Savvy shopping
Our mobile grocery list saves you time, money & food waste by making sure you only buy what you need.
Hate shopping?
We've teamed up with Instacart and Amazon Fresh so you can get your groceries delivered and skip the store.
Get Started
Hate shopping?
We've teamed up with Instacart and Amazon Fresh so you can get your groceries delivered and skip the store.
Get Started
Ok, here's the scoop:
Real Plans clears the path to the kitchen so you can focus on feeding your family just the way you want – whether that's a strict paleo meal plan or just some good, consistent home cooking. Keeping in mind your schedule and the foods you eat and don't eat, we create a weekly menu plan that you can fine-tune as much or as little as you'd like. Head to the store with an easy-to-use grocery list. Enjoy the feeling of getting healthy, delicious food on the table.
When you sign-up you will get a Real Plans subscription AND over 300 of my umami packed, Nom Nom Paleo recipes – many of which are Whole30 compatible and keto-friendly – to add to your meal planning app from Magic Mushroom Powder to Instant Pot Kalua Pig…
Easy, Nomnom-alicious paleo recipes
As someone with many food intolerances, it is so nice to be able to tell my meal planning app not to include those foods instead of constantly trying to figure out alternatives.
– ERIC
Cooks for: 1

Diet: Paleo

Allergic to nuts
Nom Nom Paleo meal plans?!?!
Get Mine Now
10 day money back guarantee for web purchases