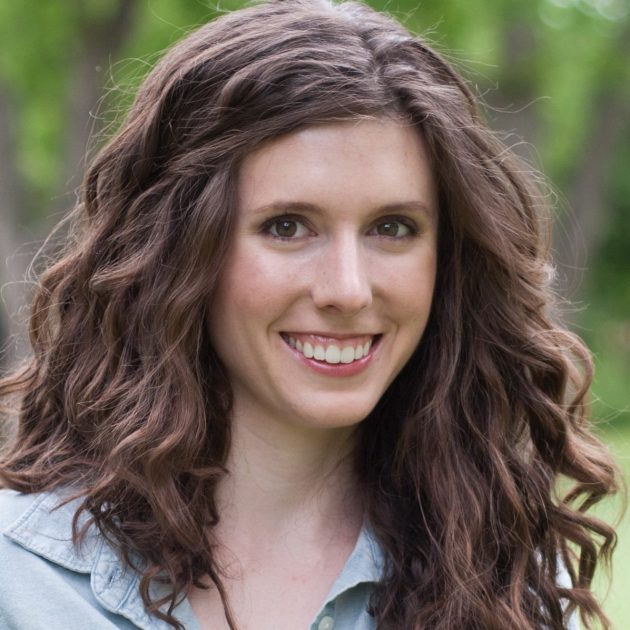 Cue the trumpets! The day is finally here. I'm excited to share that I finally have a meal planning solution for you. If you're generally short on time, searching for last-minute dinner ideas, and/or ordering takeout more often than you'd like to be, Real Plans could be your saving grace. This is a service that I could never offer on my own, so I'm pleased to find such an awesome partner in Real Plans. Happy meal planning!
—Kate, Cookie & Kate
A meal planning solution
Over the years, I've heard from more and more of you who use Cookie and Kate recipes almost exclusively at home (hooray!), and would love help planning your meals.
I've really wanted to help, but the logistics made my head spin. Like, what if my weekly meal plan included my latest favorite pasta dish, the Vegan Spaghetti alla Puttanesca, but your husband's gluten free, your daughter hates olives, or you're just not in the mood for pasta this week? RIP, meal plan.
I didn't want to offer meal plans if I couldn't do them right, but now I have a solution that really works. I partnered with Real Plans, a website with amazing meal-planning technology, and we added over 300 Cookie and Kate recipes to their database (which already includes over 600 vegetarian recipes).
Basically, you tell Real Plans how many breakfasts, lunches and dinners you need to plan each week, and for how many people, and it will create a menu and grocery list for you. You can customize it as much or as little as you'd like. I love to cook but hate planning; with Real Plans, I can fast-forward to the fun stuff.
Take back control with meal plans you can adjust based on your diet, schedule and servings.
Save money shopping with our organized grocery list available on your mobile app.
Make mealtime simple with easy to follow recipes that are family-tested and approved.
Real Plans also includes easy Instacart integration so you can get your groceries delivered and save even more time.
Meal planning is the crucial link
to healthy eating.
Join Us
When you sign-up you will get a Real Plans subscription AND over 300 delicious Cookie & Kate recipes.
10 day no hassle money back guarantee for all Cookie & Kate products purchased on this website.
All prices quoted in USD. All subscriptions billed and renewed until cancelled. You can cancel at any time.
I LOVE this service!

I've tried so many meal plans and none of them worked for me, but yours does!! Fresh, delicious, simple! KEEP UP THE GREAT WORK!!!!
Loving the software so far!

Finally sitting down to really dig in to the software – LOVING it!! I love that I can just import a link to a recipe and it maps to all of the right fields!
I'm taking better care of myself

Most importantly this service is helping me take better care of myself. At the end of the day, thats what matters. I've already converted my quarterly membership to an annual plan.
The meals are so delicious!

I also want to say that I am loving this meal plan program so far and the meals are so delicious, it's been far too long since I've eaten food that is this good for me and tastes this amazing.
Real Plans was a breeze to learn to use

I tried one other meal planning service that just was very cumbersome and time consuming. Real Plans, however, was a breeze to learn to use. The instructional videos were very helpful.
There is such a friendly 'vibe'!

Love the service, friendliness and cheer of the whole service team! There is such a friendly "vibe"! love the service too!! Thanks!!
A program to match my way of thinking

It feels almost like you read my mind and created a program to match. Thank you!!!
Completely customizable to YOU
State your preferences once, and you're done- Real Plans will only display recipes that work for you from now on. For example, I selected the "vegetarian" option, and it immediately excluded beef, poultry, etc. from my recipe options. If you hate olives, you can exclude all olive recipes. If you're gluten intolerant on top of that, you can set it up for vegetarian, olive-free, gluten-free recipes in just a few clicks. Boom! No more sifting through recipes to find what will work.
You can let Real Plans pick out your recipes for you, or you can pick them all out yourself, or anywhere in between. It's super flexible. They will adjust all of the ingredients so the recipe yields the number of servings that you need. They even have a Tinder-style iPhone app that you can flip through to browse recipes—swipe right if you like it; swipe left if you don't. If only dating were so easy!
Plus, you can add any recipe that you find on the internet to your recipe box using their bookmarklet. It's as easy as pinning a recipe. You can also choose from my recipes, from Real Plans' own recipes, and/or pay an extra dollar per month to access another bloggers' recipes (like my friend, Naturally Ella). Once you've picked out your recipes for the week, you can print your grocery list or pull it up on your phone using their iPhone app. You can check off the ingredients you already have at home, and the ingredients you still need to buy are organized by section of the grocery store. If you change a recipe on your meal plan, the grocery list automatically updates. Love it!
Best part? It's affordable. I really believe that Real Plans will more than pay for itself by saving you money at the grocery store (no more wasted ingredients) and by saving you time (priceless). The membership costs as little as $7 per month and you can cancel any time. Also, if you cancel within the first 30 days and then ask for a refund you will get your money back. I tried it myself to be sure, and it was a quick, hassle-free process.