Be a healthier, happier human.
Start meal planning today.
Join Now
Truth time: Meal planning is the most powerful habit that's helped me stick to a healthy, real food way of eating– and become a healthier, happier, harder to kill human – for 8 years and counting. It helps me stay on track when life gets extra crazy because I've got nourishing meals prepped ahead, ready to go when I need them. (Especially on Mondays.) Between running my own business, coaching, sports, and being a wife and cat mom, time is precious.
Meal planning is a total game-changer…but let's face it, it can also be a huge time suck. I've used my fair share of made-by- someone-else meal plans in the past…they weren't flexible, included ingredients I didn't like – bell peppers, blech – and were hard to adjust for our family of two. I never enjoy breaking out the calculator just to get dinner on the table.
And in the past, I offered meal plans to people right here on Stupid Easy Paleo. Turns out though, those meal plans had some of the drawbacks of the classic, static style plans and I didn't have a way for you to personalize them…until now. Enter Real Plans. (Imagine the sound of trumpets and angels singing. Yes, it's that good.)
How it Works
1
Tell Real Plans about you and your diet preferences.
2
Adjust your custom meal plan for this week's schedule.
3
Head to the store with a perfectly planned grocery list.
4
Cook nourishing meals with friends and family.
5
Sit back + relax with your family - you're winning at life
Real Plans is the most legit meal planning system I've ever come across, and it's about to rock your world. It's 100% customizable, simple to use, and comes preloaded with thousands of yummy real food recipes that'll help you nourish your body, build strength, and feel amazing…aka be harder to kill. There's no stress, no guesswork, and no last-minute scrambling.
And I've got something exciting for you: I love it so much that I've partnered with its creators Emily and Antony Bartlett, to offer hundreds of my signature stupid-easy recipes right inside Real Plans, all locked and loaded.
I've known Emily and Antony for years, back when I found their Holistic Squid blog. A few years ago, they launched Real Plans – this genius meal-planning system – and it's been taking the world by storm. When I say that Real Plans is unlike anything you've ever seen, that's no exaggeration. Check it out:
Recently, I decided that it was high time I offer you, my badass reader, a better way to meal plan with my recipes. Out with the ol' boring static meal plan and in with Real Plans. In fact, I was so impressed that I knew I had to partner with them to bring you hundreds of my real food recipes along with the thousands of healthy ones in their system.
They've got traditional recipes (with gluten-free, dairy-free, and GAPS options), paleo (primal, keto, and AIP options) and even vegetarian fare. Plus, you can sort recipes by ingredient – I can omit anything with bell peppers (wink) – and dozens of other criteria.
Now of course, something this powerful and potentially life-changing isn't free…but luckily the cost is super low: $7 a month to get started for an uber-customizable, easy-to- use, time-saving meal planner…and so much more.
Here's some of the features that make this way more functional than a meal plan…
When you plan your week, you'll see an interactive daily timeline that shows you what to do, when. Need to marinate some meat? Get something started in the slow cooker? Pull something out of the freezer? Real Plans lays it all out. And if you make changes on the fly, it automatically updates everything. It's like having a personal chef helping you along…really useful if you're new to meal planning.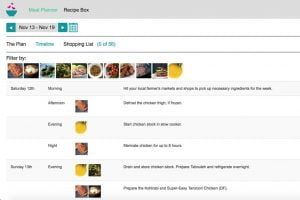 Your Real Plans generates an automatic shopping list that you can access from your mobile device or print out to take along. Check off items you already have in the pantry or fridge so there's no waste or add other items as needed. Your shopping lists group items according to how they're found in the market so your trip ends up super streamlined. Score!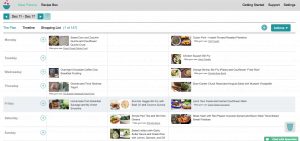 And of course, you'll have over 1500 nourishing real food recipes at your fingertips which means you'll never get bored. Easily sort recipes with filters like season, diet type, ingredient, time to prepare and more. Want gluten-free Asian recipes without mushrooms that only take 20 minutes to prepare and needs to feed 8? Yep, you can do that with Real Plans. For an extra $1 a month, you can access over 250 of my time-tested, most- loved Stupid Easy Paleo recipes right from your Real Plans account.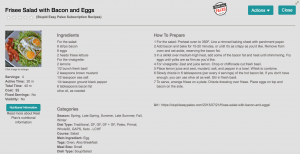 Real Plans is the simplest, pain-free way to plan and execute your custom meal plans. Easily meet all your dietary preferences and restrictions, feed a family of 6 or a single person, and get all the steps you need to be successful. Remember, cooking with the nourishing foods you like is one step toward being a healthier, happier, harder to kill human being…Real Plans helps you get it done! Let's go!
SaveSave
Join Us
When you sign-up you will get a Real Plans subscription AND over 250 delicious Stupid Easy Paleo recipes.
30 day no hassle money back guarantee for all Stupid Easy Paleo products purchased on this website.
All subscriptions billed and renewed until cancelled. You can cancel at any time.
Get unlimited access to:
Personalized weekly meal plan
Adjustable portion sizes
Transformed picky eaters who can't resist the smells from your kitchen
Access to over 1500 original home-style recipes
Renewed Enthusiasm for cooking
Live Chat Support with Meal Planning Specialist
Automatic shopping list
Recipe Importer
Flexible schedules to suit your weekly commitments
Warm fuzzy feeling from shopping with confidence
IOS and Android Mobile Application
Multiple customizations to suit YOUR food freedom
Testimonials
Your system is totally stupendous! I just plowed my way through my first week, importing some recipes, typing in some, editing the shopping list, and finally creating the PDF of the Meal Plan.
Used the recipe import for the first time to add my favorite butternut squash/sausage bake to my weekly menu. Pretty handy, I love it!
I'm so excited! The Timeline is great because it helps my husband who is not a seasoned cook. Thanks again!
Last weeks traditional meal plans included mustard crusted halibut, chicken with asparagus stir fry and sweet pea soup... a busy new mom could not be happier! Thank you!
My husband thinks I'm a culinary genius all of the sudden. The chicken burrito bowls, bacon chard quiche, and kale sausage soup have all been totally devoured!
Love that I can incorporate my favorite recipes into Real Plans. I was happy to see my Dragon Noodle Kale Salad pop up in this weeks rotation!
Your recipes have been perfect all along. I could not be happier.
I love that the recipes don't take 20 ingredients you'd have to go to a special store to buy and the timeline is a lifesaver!
I just printed out the shopping list and a couple of recipes. I'm so impressed!!
This meal planning system has everything I wanted plus more. It lets me choose my diet plan, which helps when you are transitioning from a traditional diet to a Paleo one.
I have been using this service for about a month. It's been great. Lots of flexibility, good food options.
Love the service, friendliness and cheer of the whole service team! There is such a friendly "vibe"! love the service too!! Thanks!!
Amazing job on the website!!! Love it!!
You should feel very proud of what you have created it has been a blessing for all that has joined and will join.
I have tried a few other meal planners. Can't customize, can't import recipes, teenager and/or husband won't eat it. Your product is what I have been looking for the whole time.