Low Carb Eating Made Simple
Get Started
10 day money back guarantee for web purchases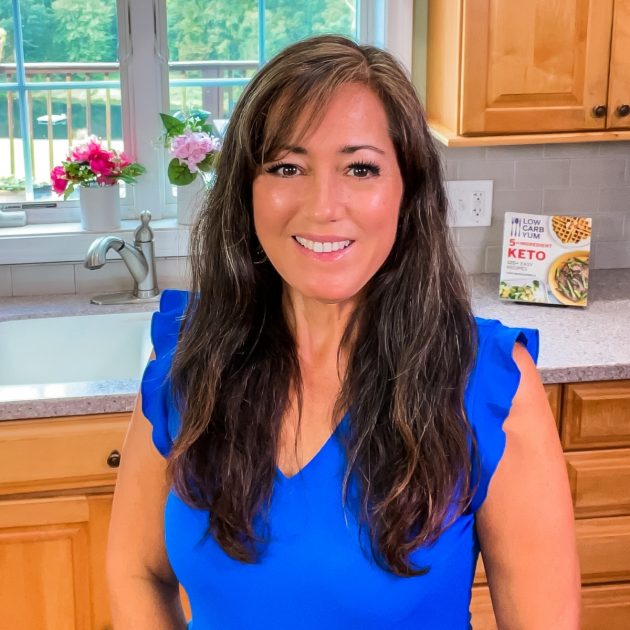 I'm always looking for ways to make following a low carb lifestyle easier. However, I've always had trouble finding the time to plan out my meals. I found it super stressful trying to juggle work along with preparing healthy meals for my family. That was until I found Real Plans. It makes it super simple to find and create customized low carb meal plans!
—Lisa, Low Carb Yum
Fully adjustable meal planning.
At home or on the go from any device. Customize your plan for exactly how and what you want to eat.
Start Planning
Meal planning is easier than you think!
When I first started out on my low carb journey, I found it difficult to keep track of what I was eating. Although I love to cook, it was hard for me to organize my meals each week and I was never prepared at the grocery store. I tried to follow pre-made meal plans, but I hated that there was little flexibility. And if there was room for customization, it was tough to change things last minute.
The truth is that meal planning doesn't have to take a lot of time if you use the right tool. For me, that tool is Real Plans. This program has helped me better organize my life while saving me valuable time.
Real Plans eliminates the time-consuming preparation necessary to successfully follow a low carb keto diet. The program allows you to easily customize your own meal plan with recipes that you choose from a huge library of keto friendly whole food recipes. And you can adjust the recipes as needed. Plus, you'll get the nutritional data you need to make sure your daily macros stay on track.
Once your meal plan is created, an easy to follow shopping list is generated to make shopping for ingredients a breeze. If you're new to the low carb way of eating, meal planning can help kickstart your journey with success. Even those who have been on low carb for a while can benefit by saving time with food planning made easy. Just take a look at what Real Plans can do for you:
https://youtu.be/QVHSTNmSIes
I couldn't have done Low FODMAP without RP! The food has been soooo good, easy to prep and cook. Real Plans is my new best friend.
– JEN
Savvy shopping
Our mobile grocery list saves you time, money & food waste by making sure you only buy what you need.
Hate shopping?
We've teamed up with Instacart and Amazon Fresh so you can get your groceries delivered and skip the store.
Get Started
Hate shopping?
We've teamed up with Instacart and Amazon Fresh so you can get your groceries delivered and skip the store.
Get Started
Delicious recipes in an easy weekly plan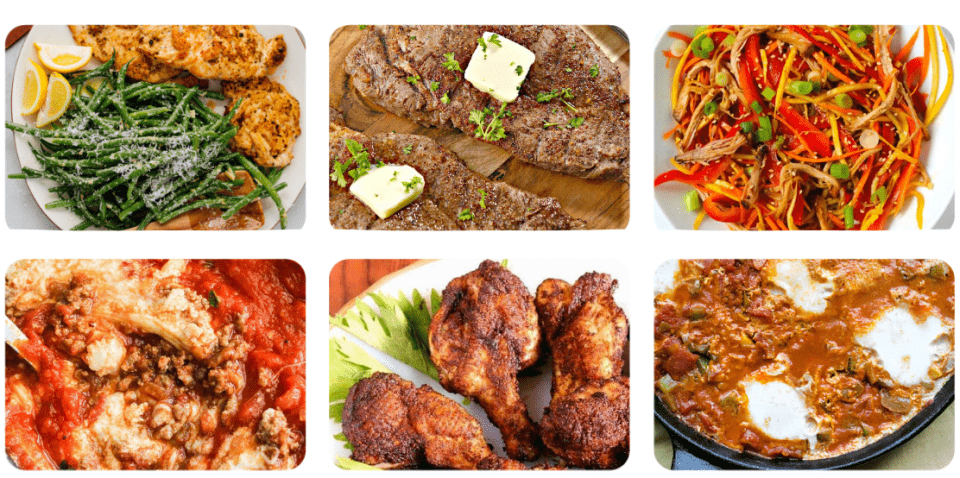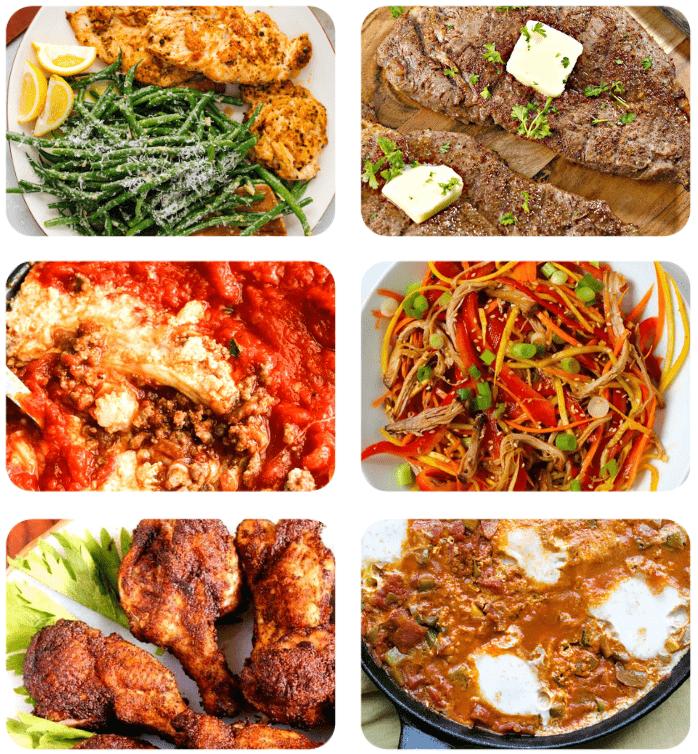 Customized meal plans created quickly
My husband and kids are very picky eaters so I need to have a lot of flexibility when creating meal plans that work for my family. And, I've been avoiding dairy and egg whites to help reverse my autoimmune conditions. With Real Plans, I can easily select recipes that meet my dietary restrictions with ease. It's also simple to plan meals that my family will enjoy because there are so many recipes to choose from. Plus, I can easily swap out an ingredient to make the recipe lower in carbs or less inflammatory.The program puts all the control into the users hands so I can create my own customized eating plan quickly. In fact, I love Real Plans so much that I've teamed up with its creators to include hundreds of my own keto friendly recipes into the recipe library.I'm often asked if I offer a meal planning service for my readers to help them easily incorporate my recipes into their low carb lifestyle. Well, now I have that option!Not only do you get my Low Carb Yum recipes in the Real Plans program, they've teamed up with other popular whole food and keto bloggers to offer you tons of recipe choices. The choices are pretty much unlimited whether you want traditional recipes, paleo, autoimmune, low carb, keto, and or vegetarian meals.The service is very affordable too. It's only $7 a month if you get on the annual plan and that includes access to all the Low Carb Yum recipes that I've added to Real Plans. Considering the time savings and convenience, this is a real deal. It would cost much more to have a nutritionist help you plan out customized meal plans.With Real Plans, you a lot more than just a calendar showing your customized plan of recipes. One of the cool features is the daily timeline that outlines everything you need to do for meal preparation. So if you need to make your own beef broth, there's an item to prepare it in advance in the slow cooker. And, if you're making a roasted chicken dish there will be a reminder to defrost the chicken if needed.Real Plans is the easiest way that I've found to create my own customized meal plans. I've been struggling with this for a while and I'm so glad I finally found a way to make meal planning simple for me and my family. If you want to save time and make your low carb eating plan simple to follow, I highly recommend giving Real Plans a try. It's been a real lifesaver for me!
Loving the Real Plans resource and app on my android.
– ERIC
Let us make your life easier.
Get Started
10 day money back guarantee for web purchases