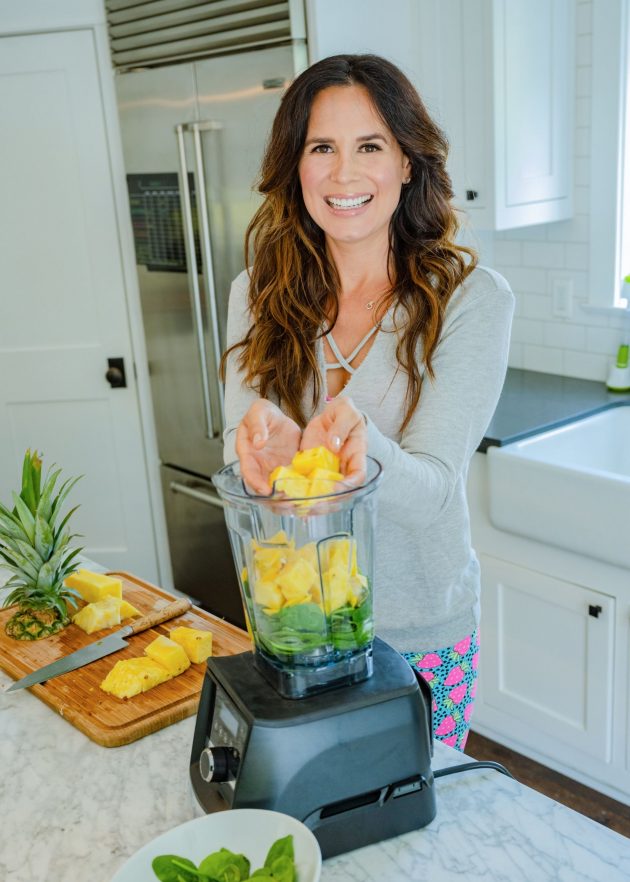 I have a strict policy of only recommending products I have thoroughly tested and truly love and use myself. I have been using Real Plans personally for years and also use them with my 1:1 and group coaching clients. I'm also a foodie and just can't eat the same meal plan over and over – which is one of the many reasons why I LOVE Real Plans. I never get bored! If you're like me and my clients who love food and also need help with meal planning to stay on track to meet your health goals, Real Plans is THE BEST tool you will find. Also if you decide to try it out and want help with the planner just reach out to me so I can set you up for success.
—Tarashaun Hausner, Blender Babes
Ok, here's the deal:
If you love that feeling of knowing exactly what's for dinner, all week long, meal planning will be a welcome addition to your life.
A few years ago, I met Antony and Emily at a conference in Orange County, and learned about Real Plans for the first time. I had already been looking for the right meal planning app to share with my community and had been testing several of the ones I had found, but didn't love any of them. When Antony and Emily shared with me that they had a super powerful, highly customizable and dynamic meal planner and app, I couldn't wait to check it out.
Since my community and clients follow so many different types of diets, using Real Plans makes it super easy to customize in a way that fits their lifestyle–whether it's for weight loss, maintenance, excluding certain foods (due to allergies, a specific diet or simply disliking something), easily changing the number of servings per meal, making enough for leftovers which is perfect for busy schedules, and skipping meals to allow for your flexible schedule. They even offer an Instacart integration so you can skip the store all together!
Check out the video below to see Real Plans in action:
https://youtu.be/QVHSTNmSIes
Take back control with meal plans you can adjust based on your diet, schedule and servings.
Save money shopping with our organized grocery list available on your mobile app.
Make mealtime simple with easy to follow recipes that are family-tested and approved.
Real Plans also includes easy Instacart integration so you can get your groceries delivered and save even more time.
Easy and affordable recipes to eat healthier using your blender
Join Us
When you sign-up you will get a Real Plans subscription AND over 300 delicious Blender Babes Recipes
10 day no hassle money back guarantee for all Blender Babe products purchased on this website.
All prices quoted in USD. All subscriptions billed and renewed until cancelled. You can cancel at any time.
I LOVE this service!

I've tried so many meal plans and none of them worked for me, but yours does!! Fresh, delicious, simple! KEEP UP THE GREAT WORK!!!!
Loving the software so far!

Finally sitting down to really dig in to the software – LOVING it!! I love that I can just import a link to a recipe and it maps to all of the right fields!
I'm taking better care of myself

Most importantly this service is helping me take better care of myself. At the end of the day, thats what matters. I've already converted my quarterly membership to an annual plan.
The meals are so delicious!

I also want to say that I am loving this meal plan program so far and the meals are so delicious, it's been far too long since I've eaten food that is this good for me and tastes this amazing.
Real Plans was a breeze to learn to use

I tried one other meal planning service that just was very cumbersome and time consuming. Real Plans, however, was a breeze to learn to use. The instructional videos were very helpful.
There is such a friendly 'vibe'!

Love the service, friendliness and cheer of the whole service team! There is such a friendly "vibe"! love the service too!! Thanks!!
A program to match my way of thinking

It feels almost like you read my mind and created a program to match. Thank you!!!
Let's make your life easier.
Get Started
10 day money back guarantee for web purchases