This article guides users on how to change or reset their password using thewebsite. If you are using the mobileapp, please click here.
How to change your password when you are logged into the website
Click thegear iconin the upper right corner of the website (this is where you access yourSettings)
Click onProfile
Click in the gray box under Password
Enter your Current Password
Enter a New Password that consists of at least 7 characters
Re-enter your new password in the Confirm New Password box
Click Update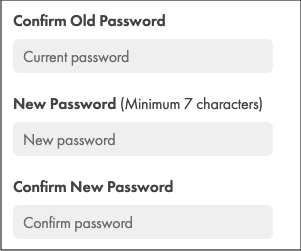 How to reset your password through the website if you have forgotten it
Open the webpage to login
Enter the email address associated with your account
Click Reset it
An email will be sent to the email address provided with a link to create a new password

This may take up to 5-10 minutes depending our your email provider

Click the link in the email you received
Enter a new Password

Must be at least 7 characters

Confirm your new password
Click Update Password

This will update your password for you and open your meal planner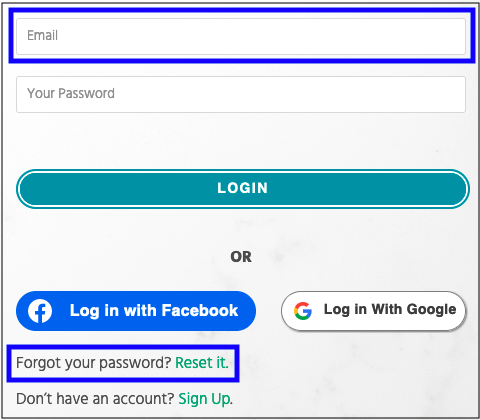 If you don't see an email from us, please be sure to check your junk mail and also add us to your safe senders list.
If you need assistance, please send us an email at support(at)realplans.com.