From your Meal Planner, select Shopping List. Your current week's Shopping List will appear. Click Actionsin the upper right corner and then Custom Date Range.
Important note:
This is a temporary Shopping List for the date range that you selected. When you exit this custom list, your Shopping List will revert back to the current week. If you want to save your custom list, click Actions and then Print Shopping List. Select Download PDF to save or print.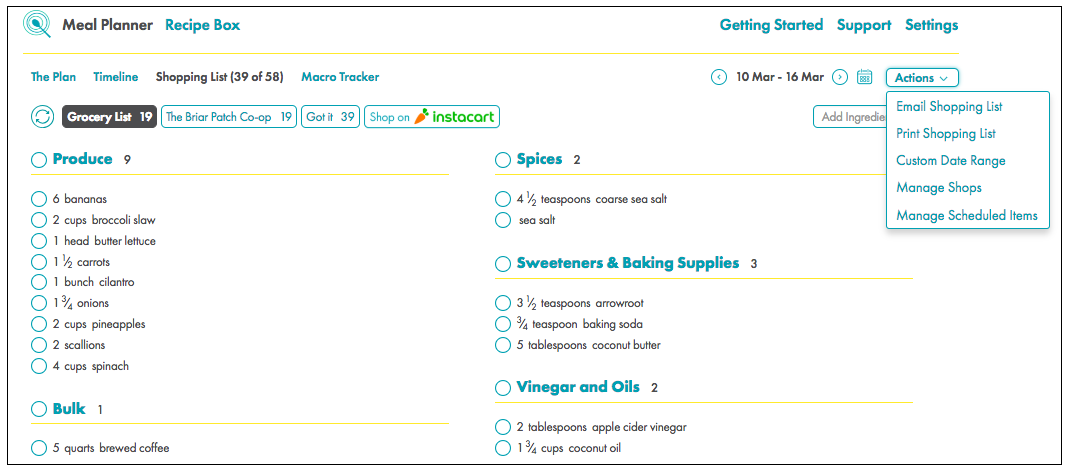 Prefer to use the app?You can also select your Custom Date Range using our mobile app on your iPhone or Android. Click here to learn how.
Remember, if you're ever stuck, our awesome Customer Service agents are available to give you a hand. Just click on chat at the bottom right of your screen.
Save