Shop just for today or for the whole month!

Start by clicking on the shopping cart icon on the bottom of your screen. This will open your Shopping List for the current week.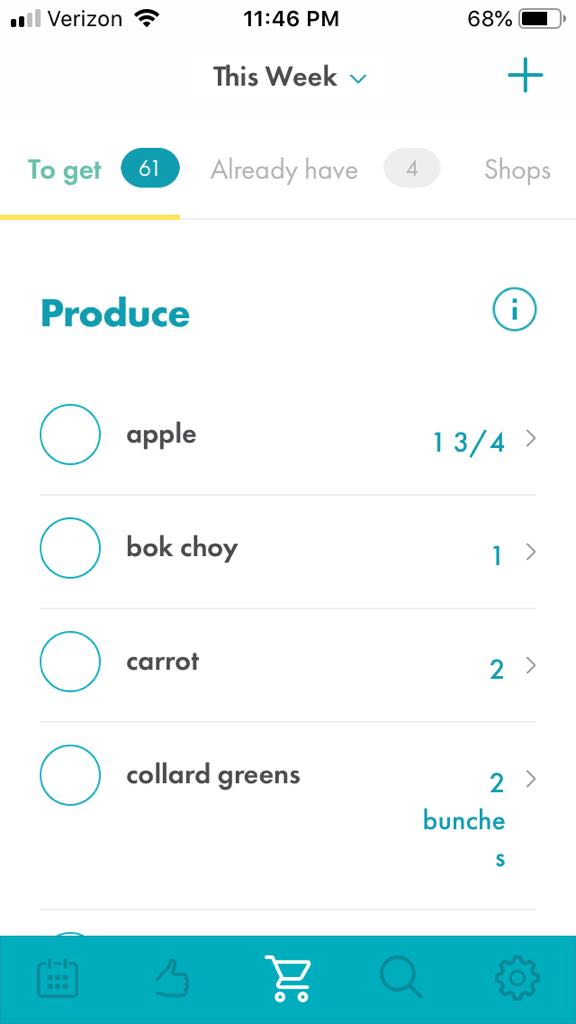 To change the date range for your Shopping List, Tap on "This Week" at the top of your screen. A calendar will appear for you to choose your preferred dates. Slide the blue circles to frame the dates for which you wish to shop. (The gray circle indicates today's date.) Tap on "Select Dates" when finished.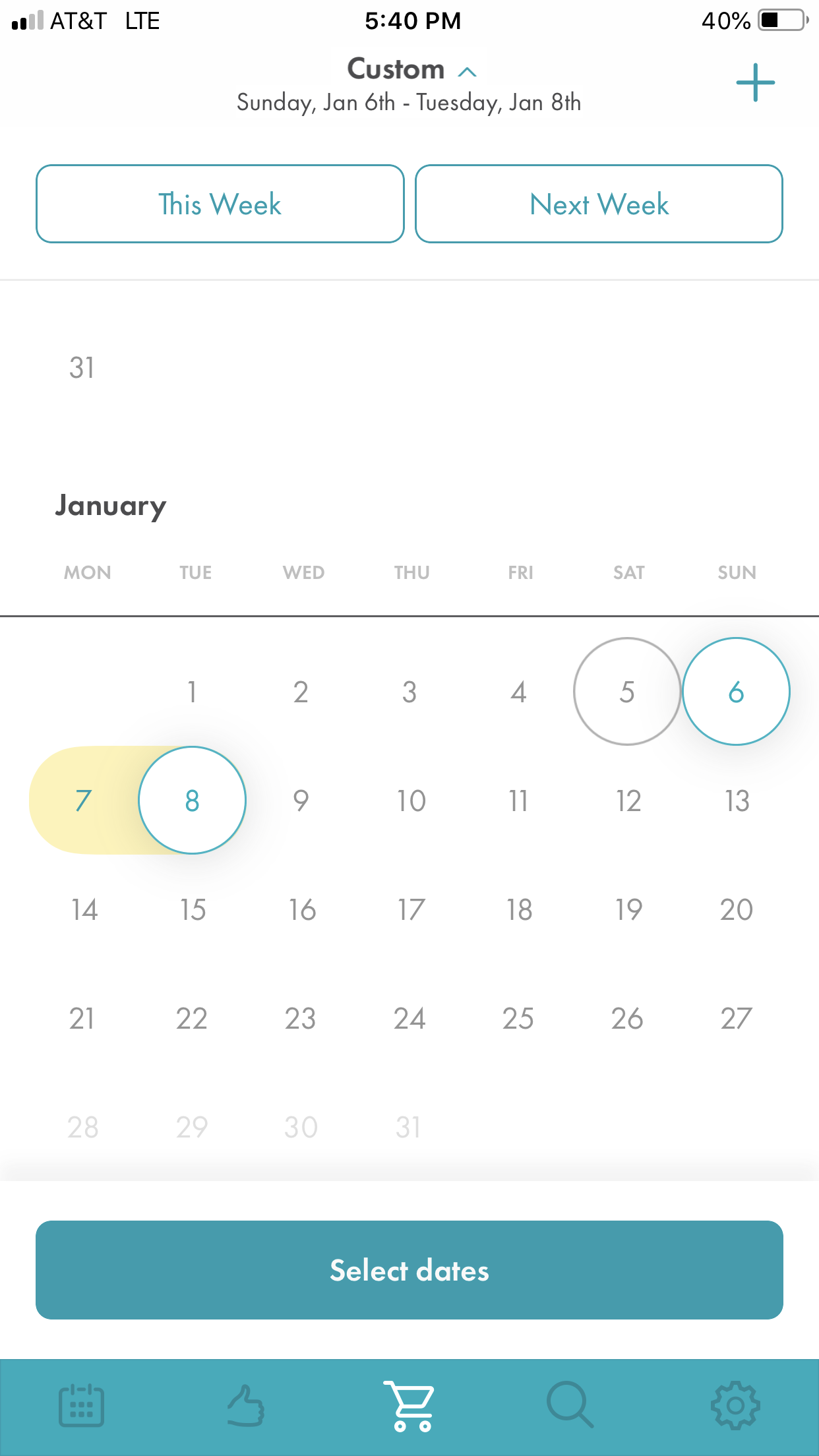 Your Shopping List will now reflect your chosen date range.
Happy Shopping!
If you have any further questions or require additional assistance, please pop into chat, or send us an email at support at real plans dot com.