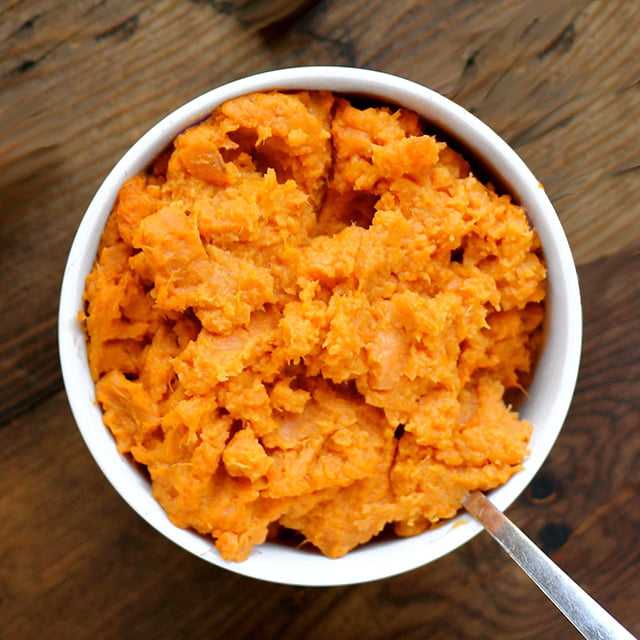 Why stick with sweet potatoes when you can have #alltheveggies? Give this root veggie mash your own magical touch by deciding which root vegetables make the cut.
Part of the brassica family – radish, turnip, and rutabaga have a slightly pungent flavor. Sweet potatoes make creamy and rich look easy, whereas carrots taste sweet and light. Garlic gives your immune system a little support and your mash a whole lot of flavor. Tossed together in a pressure cooker, this side dish feels convenient and easy.
To make a meal, pair root veggie mash with protein. Like leftover roast chicken with lemon and garlic. Or stir-fried greens with sausage.