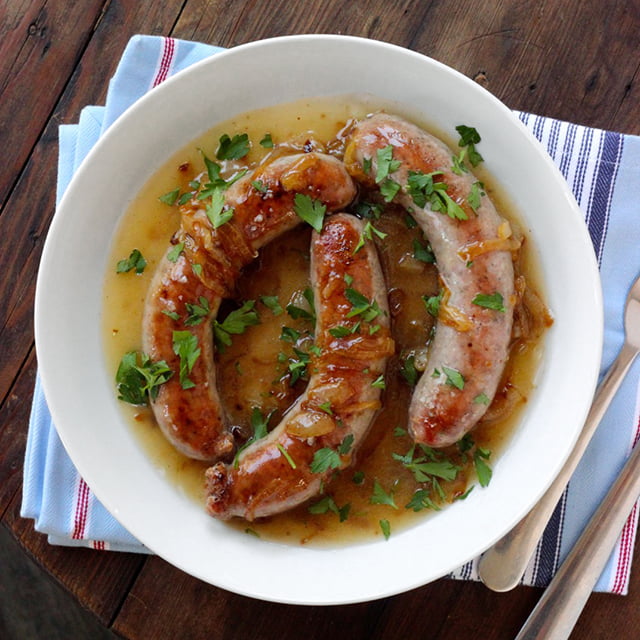 Sausages – otherwise known as bangers in the UK – acquired their name during World War I. The high water content of wartime sausages meant they popped loudly when cooked. Nowadays, bangers don't pop. But swimming in a delicious onion gravy, they will fill your belly.
The key to good onion gravy is to make sure you move onion slices around in the pan often, browning and not scorching them. For pork sausage, swing by your local butcher shop and see what they have available. In a pinch, bratwurst makes a good banger – just make sure the spices used are AIP-compliant.
Traditionally listed as "bangers and mash" on British pub menus, you can give this dish an AIP spin by skipping the pint of ale and spooning the sausages and gravy over a root veggie mash.