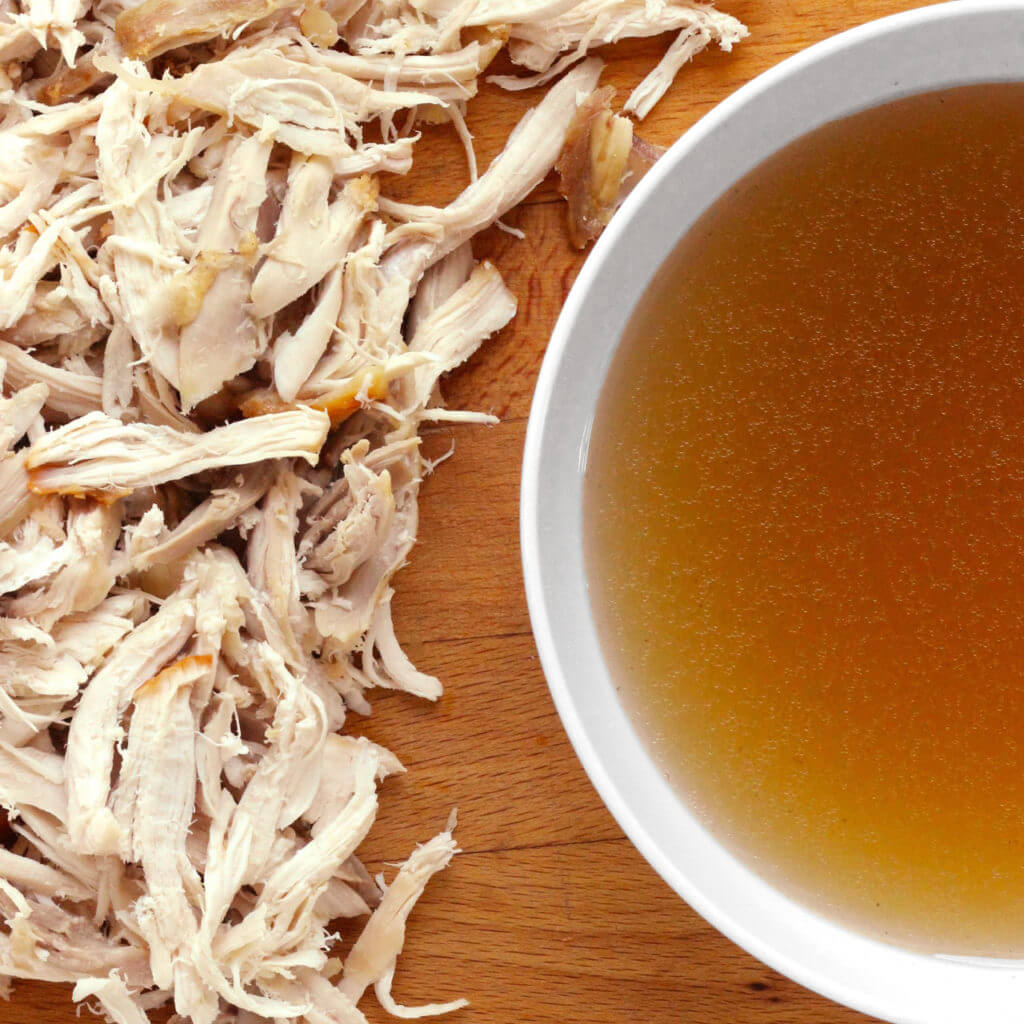 For some, a warm cup of chicken stock has replaced their morning cup of coffee. It's THAT good. Rich and restorative, without the jitters.
What's more — once you begin to meal plan, you realize there's nothing quite as versatile as a whole bird.
For example, besides a morning cup of broth, you can pack away meat for use in other recipes throughout the week, like teriyaki chicken. Transform the carcass into chicken stock to make the base of your chicken zoodle soup. Or use bits of leftover meat in a morning hash.