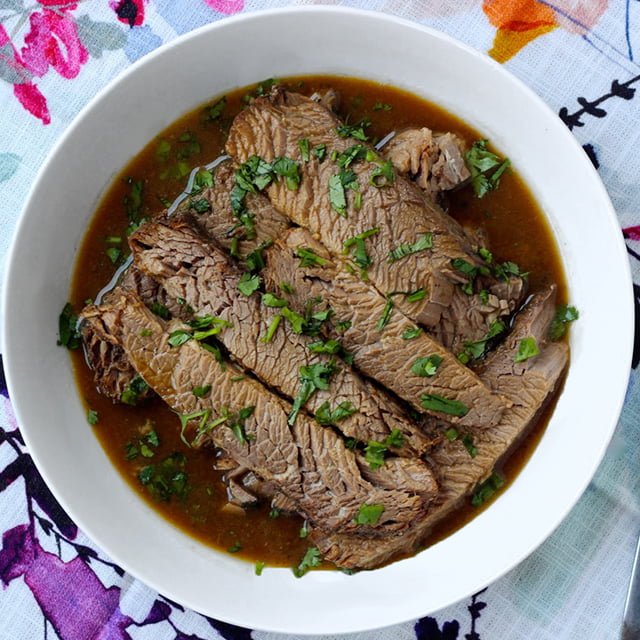 Typically, beef brisket comes from the breast or lower chest of an animal. As such, the muscles in this area work hard to support activities like moving and standing. All this hard work (all of the time) means a tough cut of meat filled with collagen-rich connective tissue.
The secret to good brisket? Getting all that tough collagen to gelatinize. You do this by using "low and slow" as your brisket-making mantra. By keeping your fat caps on. And by making sure your cut is well marbled — because fat protects the meat against cooking, keeping it juicy and supple.
Of course, cooking your meat in a pressure cooker shrinks cook time and revolutionizes the entire process. While your beef cooks, whip up these maple brussels sprouts to serve alongside it.