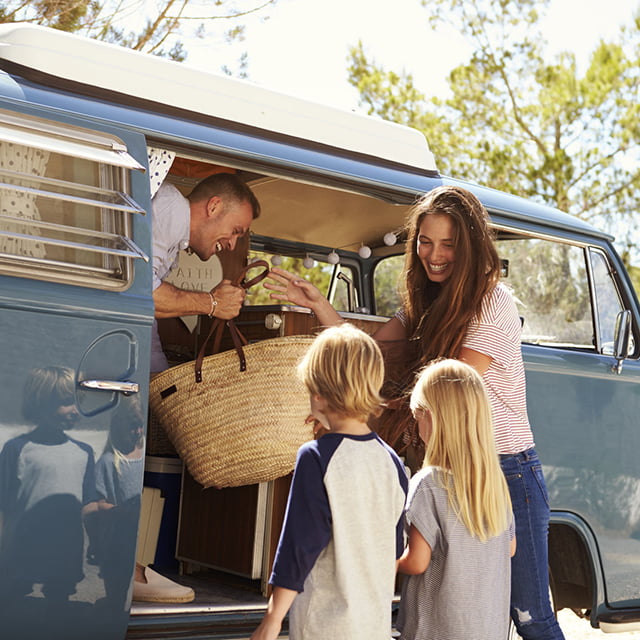 You've packed your bags and loaded up your carry-on. Did you remember to bring some paleo snacks? While travel can be life-changingly good, airplane peanuts or gas station eats may leave you feeling heavy, groggy, and less than awesome.
Especially if you follow the paleo diet for better health.
If you're new to paleo, it can be summed up as an anti-inflammatory diet where you avoid common food irritants found in dairy, grains, legumes, and processed food. Folks on the paleo diet tend to focus on food quality – eating plenty of unprocessed fruits, vegetables, meat, seafood, and healthy fats.
Equip yourself with a few good paleo snacks, you'll have the fuel you need have fun and feel good – all without compromising your overall health.
Matcha Coconut Gummies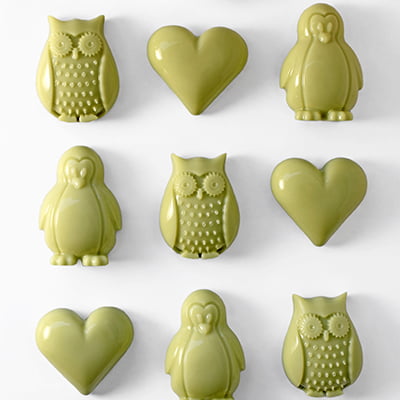 These are unbearably cute. But also functional. Matcha is made from powdered green tea leaves. This means it is caffeinated and high in a compound called L-theanine, which can be calming. What do you get when you mix caffeine with calming L-theanine? Zen-like focus. If you plan on traveling across time zones or driving long distances, you may be glad you packed a bag of these sweet snacks.
Click here for the matcha coconut gummies recipe.
Maple Sugar Chai Macadamia Nuts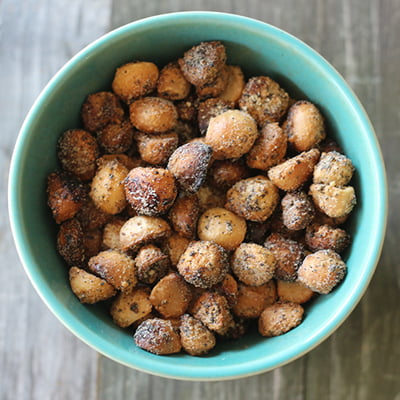 Traditionally, chai is a blend of black tea with aromatic Indian spices that warm your tummy and give your immune system a bitty nudge. This includes cardamom, cinnamon, clove, ginger, and black pepper. A pinch of salt brings balance to these maple sweetened macadamia nuts. And really, only good things can happen when you bring together chai tea and maple syrup.
Click here for the maple sugar chai macadamia nuts recipe.
Salted Chocolate Coconut Pistachio Clusters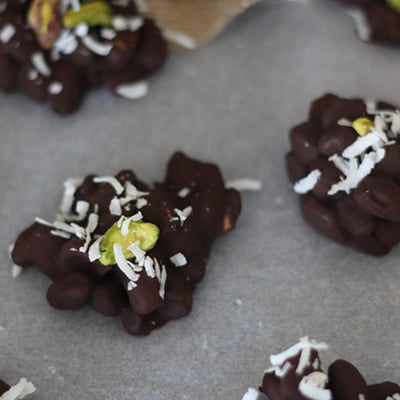 Do you know why nuts are wonderful? Two words: Protein. Fat.
Nuts are dense little bites that stave off hunger and keep you energized, with just one handful. They also store well. This makes nuts the perfect snack food. And nuts held together by chocolate, like these pistachio clusters? Pretty much destiny. Try them, you'll see.
Click here for the salted chocolate coconut pistachio clusters recipe.
Liar Balls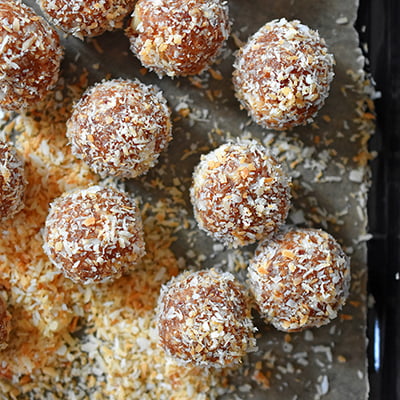 Not Lara. And not bars. But once they're in your mouth – you won't be able to distinguish the difference between liar balls and that popular snack bar made with dates. A no-cook recipe with four ingredients, you have no reason not to make these.
Click here for the liar bars recipe.
Grain Free Granola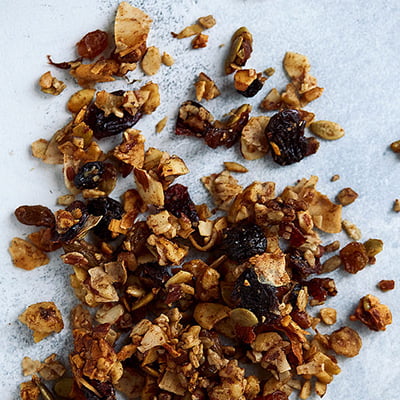 Granola is the quintessential snack food for traveling. A dry blend of sweetened nuts and seeds, it takes the edge off hunger and supplies you with enough energy to get through several hours of walking, driving, or flying. Toss in a handful of dried fruit – maybe apple sweetened cranberries – for a pop of tangy and sweet.
Click here for the grain free granola recipe.
Strawberry Fruit Leather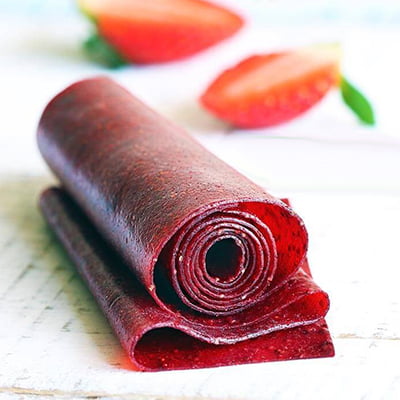 Did you grow up eating fruit roll-ups? Rolled up fruit – or fruit leather – is somehow a little more fun to snack on than whole dried fruit. What's more, you can add fiber-filled veggies, like beets. Before drying, smooth your fruit and veggies into a puree and spread thinly over a baking sheet. If you don't have a dehydrator, no problem. An oven set to its lowest temperature works just as well.
Click here for the strawberry fruit leather recipe.
Baked Kale Chips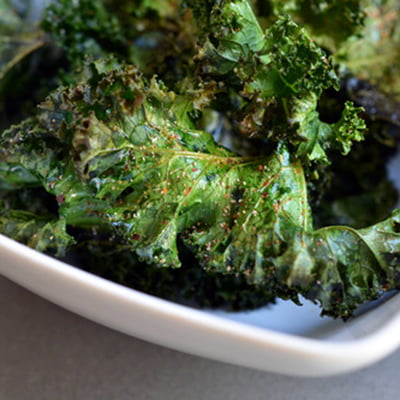 There's a reason why you can find five different brands of kale chips at your local natural food market. They're filled with a whole lot of yummy. Worried your chips will loose their crunchy texture if not eaten right away? It turns out kale chips store well in an airtight container with a paper towel for up to one week.
Click here the baked kale chips recipe.
Everything Bagel Crackers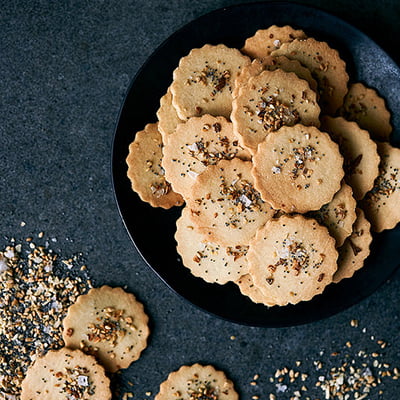 Crispy and reminiscent of spices layered on an everything bagel. You know the one: bits of onion, toasted sesame seeds, and poppy seeds with a touch of black pepper. This paleo snack satisfies on its own. If you can, pack up and top your crackers with this dairy-free cream cheese for the ultimate bagel experience.
Click here for the everything bagel crackers recipe.
Ground Beef Jerky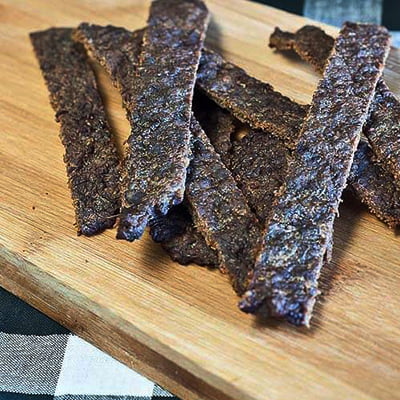 Drying meat makes it easy to travel with and hard to spoil. While a little salt inhibits the growth of bacteria. You can make beef jerky with thin strips of meat or – similar to packaged meat bars – with ground meat. If you don't have a dehydrator at home, you could easily make jerky in your oven overnight. Outside the refrigerator, ground beef jerky will keep for one to two weeks.
Click here for the ground beef jerky recipe.
Meat & Spinach Muffin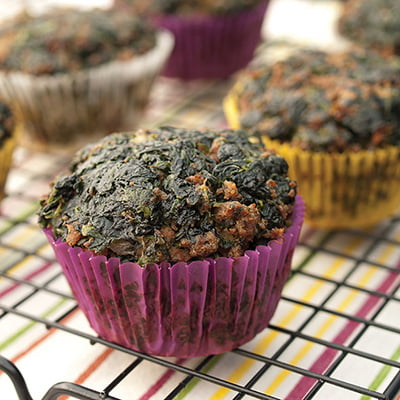 Practically a meal in one bite, these meat & spinach muffins are a tasty alternative to drive-thrus and unsavory plates of plane food. If you travel with kids, they're 100% guaranteed to prevent a meltdown. Enjoy cold or at room temperature, these muffins travel well.
Click here for the meat and spinach muffins recipe.
What kind of paleo snacks are you packing?
Let us know! #realplans